A Celebration of Cooking with Propane: Peanut Brittle Recipe
---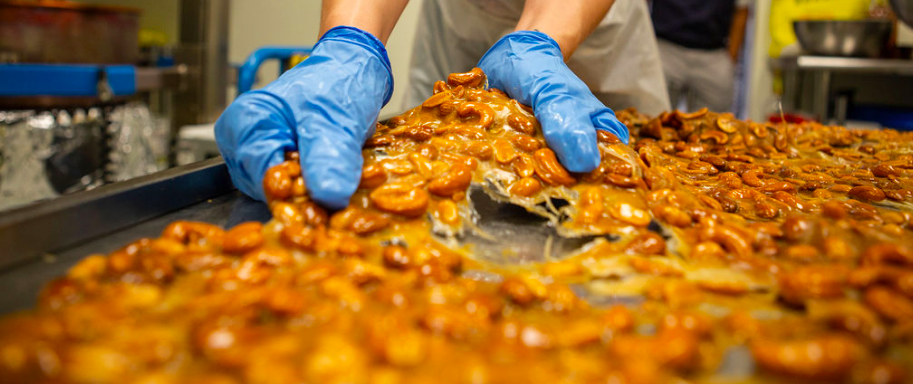 As many of you all know, Phillips Energy is a proud, multi-generational family-owned and family-loved business.
What you may not realize is just up the road from our Gloucester Point location is the headquarters and production home of the acclaimed Whitley's Peanut Factory and when they cook peanuts they cook with propane!
If you're heading into the holiday season and looking for some good recipes to try at home, share with loved ones or just to support more of our local businesses, we'd love for you to give this peanut brittle a try!
Here's what you'll need:
-2 cups granulated sugar
-1 cup light corn syrup
-½ cup water
-½ teaspoon salt (optional)
-3 cups raw shelled peanuts, skins on 
-2 tablespoons butter
2 teaspoons baking soda
Here's what you'll do:
In a heavy saucepan heat sugar, syrup, water and salt to a rolling boil. Add peanuts. Reduce heat to medium and stir constantly.
Add butter, then baking soda. Beat rapidly and pour on a buttered surface spreading to ¼-inch thickness.
When cool, break into pieces.
Store in an airtight container. Makes about two pounds.
Enjoy!
PS Don't want to cook? You can order peanut brittle, too, right here!