Summer Fun Propane Grill Cylinder Saturday Specials
---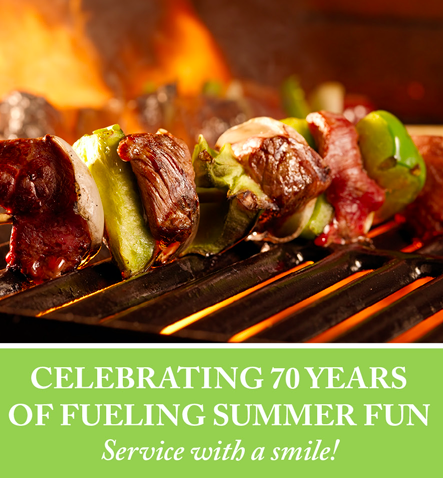 Nothing feels more like summer than gathering around the back patio and deck, grill fired up, smells of the latest catch or farmers market finds searing on the grates.
Those moments with family and friends are special to us and we're honored each time you use Phillips Energy propane to fuel making those memories yourself. 
This summer, in honor of our 70th anniversary, we're making it easier to refill your propane grill cylinders. 
Saturdays from Memorial Day to Labor Day 2016, stop by the Phillips Energy fuel station in Hayes (near Gloucester Point and the Coleman Bridge) and get your grill cylinders filled FOR ONLY $7.70 EACH. See what we did there. 70th anniversary...$7.70 :-) 
Limit 2 per customer.  
Of course, while you are here, be sure to fill up cars, boats, recreational vehicles and lawn equipment at the pump where we offer 87 Octane, Non-Ethanol Gas (available 24/7 and in bulk), 93 Octane and ValvTect Treated Non-Ethanol Gas during Business Hours ONLY.