Rinnai Summer 2016 Hot Water Heater Rebates: Enhance the Comfort of the Spaces You Love
---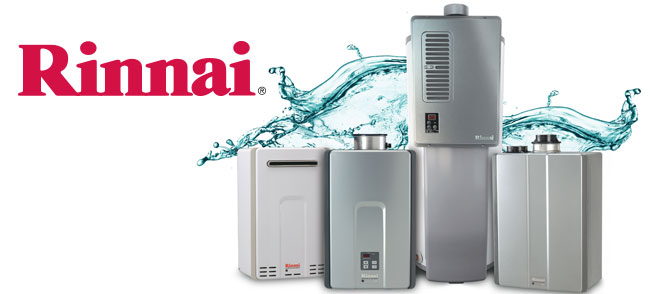 Now that the weather is warming up and we're thinking less about staying warm, it's the perfect time of year to make some home improvements, upgrading old home appliances to more energy efficient models built to save money and go easy on the environment.
An improvement you can make this summer that will also save you in the short term, thanks to rebates from the Virginia Propane Gas Association, Phillips Energy and Rinnai, is a tankless hot water heater.
In fact, you can save up to $700.
Here's how:
-$300: Virginia Propane Gas Association rebate on tankless hot water heaters, while supplies last (see more below).
-$300: Phillips Energy will throw in $300 worth of labor costs, while supplies last (see more below).
-$100: now through December 31, 2016 receive up to $100 rebate on the following Rinnai products: Ultra or Luxury Series Tankless Water Heaters, Energy Saver Direct Vent Wall Furnaces, Condensing Boilers and Demand Duo Commercial Hybrid System. A $50 rebate on the following is also available: Value Series Tankless Water Heaters and Vent-Free Fan Convectors.
Don't already know the benefits of a tankless water heater? They last five to 10 years longer than tank heaters, they take up less space and can even be installed on walls or outdoors with an anti-freeze kit, you can shave as much as 20 percent from your water heating bill and there's no possibility of flooding due to a ruptured tank.
Call Phillips Energy today and we'll be happy to walk you through the rebate process. You can also visit https://www.rinnai.us/find-Rebate to search for qualifying appliances and learn more.
Details on the rebates:
The Virginia Propane Gas Association is offering a $300 rebate on certain qualified propane appliances and Phillips Energy is sweetening the deal! Install a qualified appliance and we'll match the rebate savings with an additional $300 off the installation.