$300 Tankless Hot Water Rebates NOW AVAILABLE!
---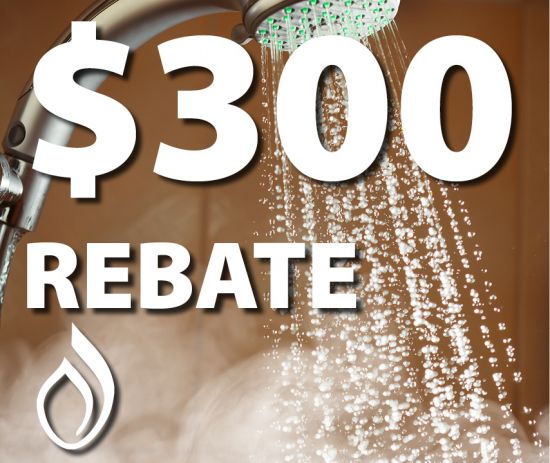 $300 TANKLESS HOT WATER HEATER REBATES AVAILABLE NOW!
Provided by the Virginia Propane Gas Association

This Virginia Propane Gas Association program authorizes a $300 rebate for water heaters and vented/direct vented whole house heating systems (must be at least 40,000 BTU and at least 90+% efficient; gas logs are excluded) used in new or existing construction. 

The installation must take place on real property located within the Commonwealth of Virginia and be clearly identified by physical address on the rebate form.

Eligible water heaters must be propane-fueled, either a storage-type rated at not less than 30 gallons water capacity or a continuous (tankless) type rated at not less than 50,000 BTU/hour input.

No more than one rebate shall be paid for each eligible installation, although homes installing both a propane water heater and eligible home heating appliance can receive $300 per appliance, total $600.

Call us and we'll help you estimate, install and navigate the rebate process!