Customer Spotlight: Nuttall's Store and Chocolate Chip Bourbon Pecan Pie
---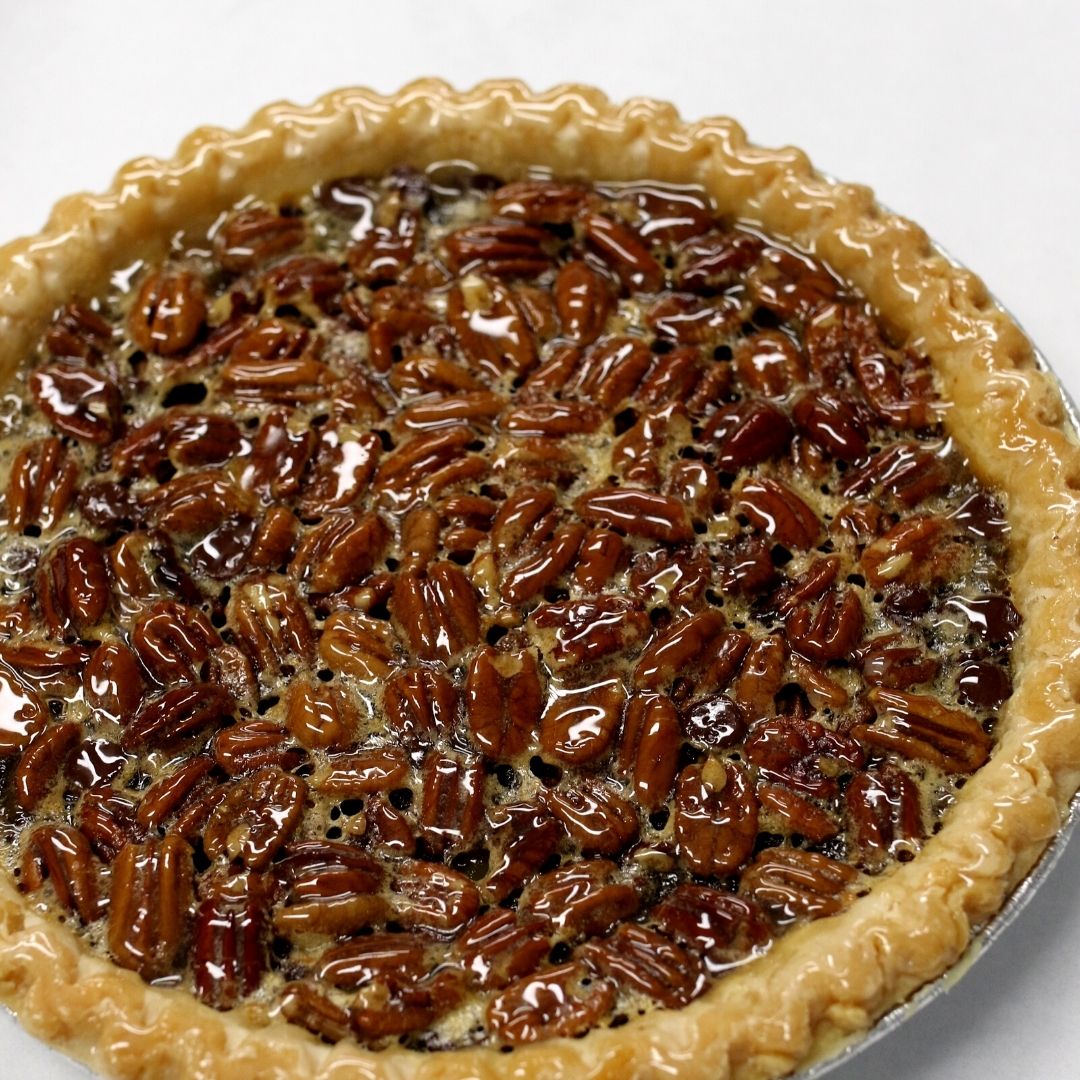 At Phillips Energy, we treasure the relationships we've built with the customers in our community. We've grown over the last 75 years and so has our commitment to Gloucester, Mathews, New Kent and the rest of the communities in Upper Tidewater we serve.
We asked a few local businesses to share their favorite recipes. This one comes from Nuttall's Store, the social hub of the Ware Neck community that also houses a grocery store, a wine shop, a souvenir area and outstanding food prepared by classically trained Chef Win Goodier. This is his recipe.
Chocolate Chip Bourbon Pecan Pie 
Ingredients
⅔ cup white sugar
1 cup dark corn syrup
2 tbsp bourbon
3 eggs
⅓ cup melted butter
½ teaspoon salt
1 cup coarsely chopped pecans
1 cup semi-sweet chocolate chips
1 (9 inch) refrigerated pie crust
Preheat oven to 375 degrees
Beat the sugar, corn syrup, bourbon, eggs, butter and salt together in a mixing bowl until smooth and creamy. Fold in the pecans and chocolate chips. Pour the mixture into the prepared pie crust.
Bake in preheated oven until the center sets, about 50 minutes. Cool before serving.