Calling all pups!
---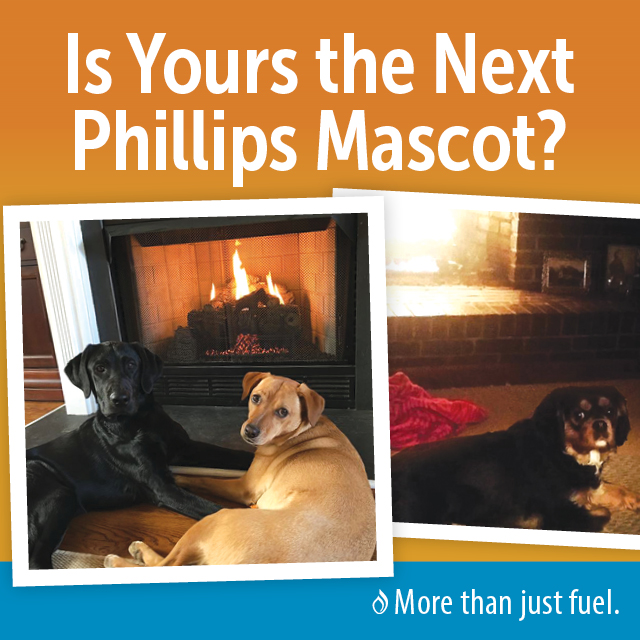 "Happiness is a warm puppy." ―Charles M. Schulz
And you know how they get warm? By the light of a Phillips Energy-fueled propane fireplace or room space heater!
We want to get to know all the Phillips Energy pups out there! In honor of the National Propane Gas Association's newest mascot – Blue the Dog – we want to find some mascots of our own!
Take a picture of your favorite dog by a fire, or any propane-fueled product in your home, and email it to Nora Wood at nwood@peifuels.com by December 15. We'll post all the pictures on our Facebook page by December 20 and let the community vote on their favorite.
The pooch with the most votes will win a $100 gas gift card to Phillips Energy to gift to their people!