Hot Water Heater Rebates Are DOGGONE Good
---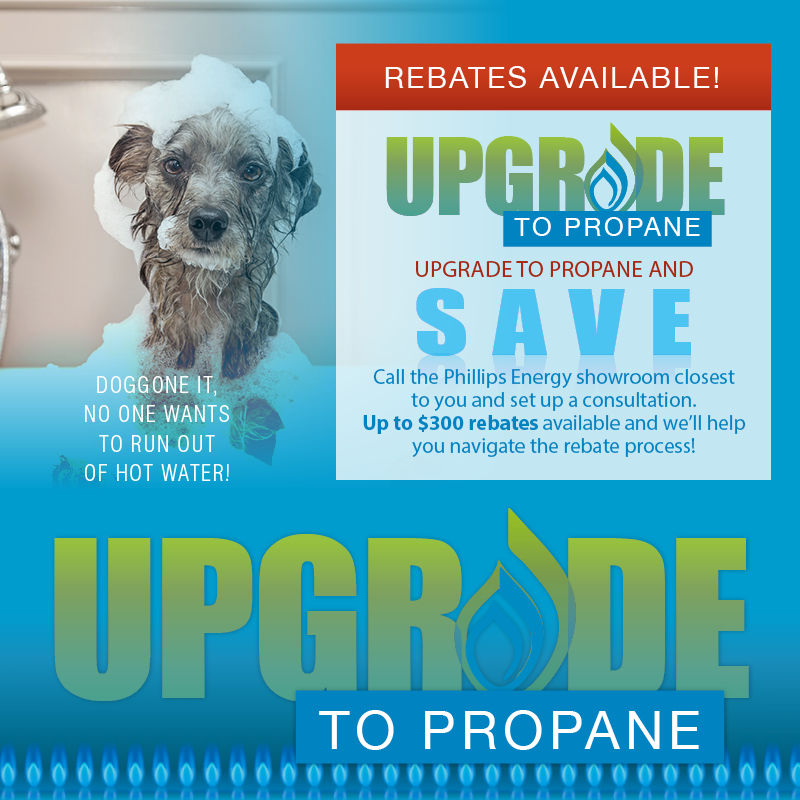 It's true. Propane water heaters cost less to operate than traditional electric water heaters. Today, as new water heater regulations take effect, more and more homeowners are switching to propane-powered tankless water heaters, which provide even more savings (not to mention endless hot water). Either way, propane is the smart, clean, and efficient choice.
You don't have to take our word for it. Research by Newport Partners, LLC proves that propane-powered water heaters (whether tank or tankless) use less energy, cost less to operate, have lower CO2emissions, and can even save floor space compared with electric systems. These are the same reasons propane water heaters are better able to overcome the challenges caused by new Federal regulations for water heaters.
Here's a few details on how they stack up. 
Propane-Powered Storage Tank Water Heaters
Smaller than electric tanks with the same capacity.
Energy Star qualified.
Save 13 to 16 percent in annual energy costs.
Lower CO

2

 emissions than electric units.
Propane-Powered Tankless Waters
Endless hot water, on demand.
Save up to 9 to 16 square feet of floor space.
Save more than $150 in annual energy costs.
Up to 60 percent lower CO

2

 emissions. 
Upgrade to a propane water heater today and save. Contact a Phillips Energy showroom closest to you (Gloucester, Mathews or New Kent) and set up a consultation. Rebates are available and we'll help you navigate the rebate process, too.