Mrs. Phillips' Sour Cream Pound Cake
---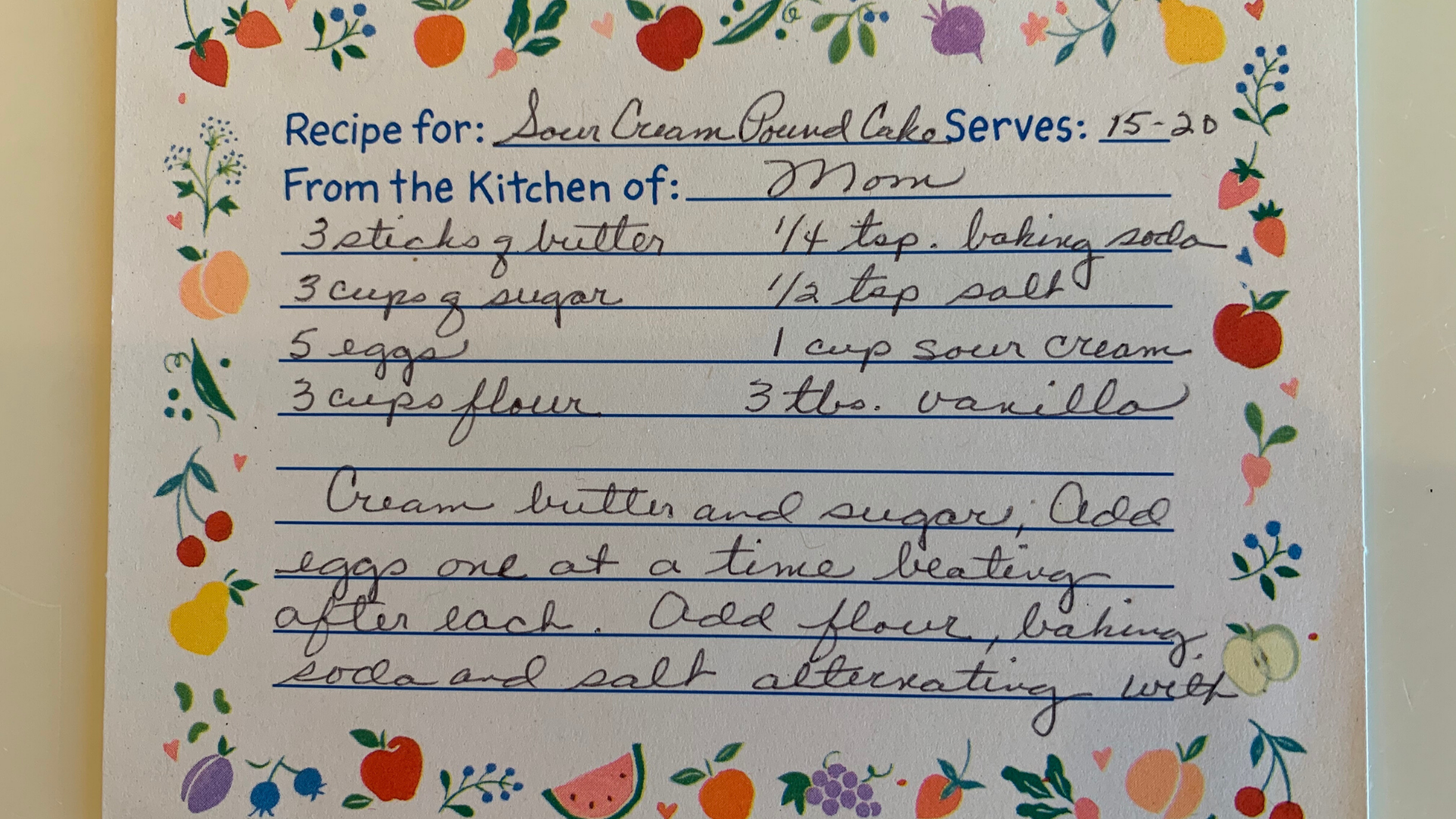 If you've ever been around a Phillips Energy fundraiser for the Alzheimer's Association, chances are you've seen a raffle going on for one of Mrs. Phillips' famous Sour Cream Pound Cakes.
One time, someone even just offered to make a BIG donation and buy it outright!
It's that good!
So we dipped into the recipe box and pulled it out to share.
If you are so inclined to take a shot making your own Sour Cream Pound Cake, follow the directions below.
For an added little twist of goodness, once your pound cake is done, slice it up and grill, uncovered, over indirect medium heat for 1-2 minutes on each side, or until light golden brown. Serve with fresh berries and whipped cream. Trust us when we say the toasty flavor of a lightly grilled slice of pound cake is the perfect addition to any way you choose to serve it! 
Here's what you'll need: 
3 Sticks of Butter
3 Cups of Sugar
5 Eggs
3 Cups of Flour
¼ TSP Baking Soda
½ TSP Salt
1 Cup Sour Cream
3 TBS Vanilla
Here's what you'll do: 
Cream butter and sugar.
Add eggs one at a time, beating after each.
Add flour, baking soda and salt alternating with sour cream and vanilla.
Bake in tube pan* at 325 degrees for 1 ¼ hours.
*Spray pan with oil and lightly flour.