Phillips Energy Sets Out to Raise $25,000 in September 2019 for the Alzheimer's Association
---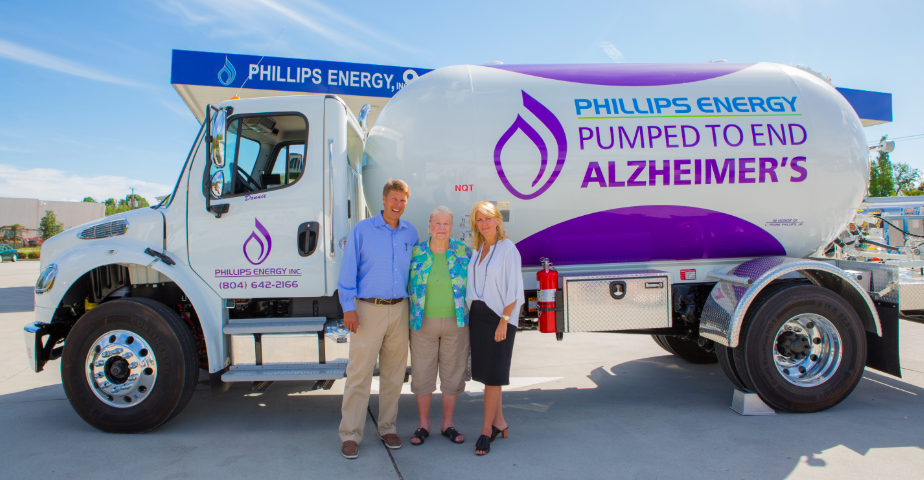 Twenty-five years ago this month, L. Frank Phillips, Jr. rallied his two children – John Phillips and Elizabeth McCormick – and provided the seed money for them to grow their long-time family fuel business and expand into propane.
"We can think of no greater way to honor his memory, and celebrate the last 25 years and all the community has done to support us, than by setting a big goal to help others," said McCormick, Phillips Energy's vice president.
Phillips Energy has set out to raise $25,000 for the Alzheimer's Association by Saturday, October 5, 2019, just in time for the Walk to End Alzheimer's that will take place on Gloucester Main Street.
"Our father suffered with ALZ and we endured the challenges of living with this debilitating disease every day," said John Phillips, President of Phillips Energy.
"We're looking forward to helping raise awareness in the community about Alzheimer's and the need for funds to help families battling it each day," said Linda "Mom" Phillips.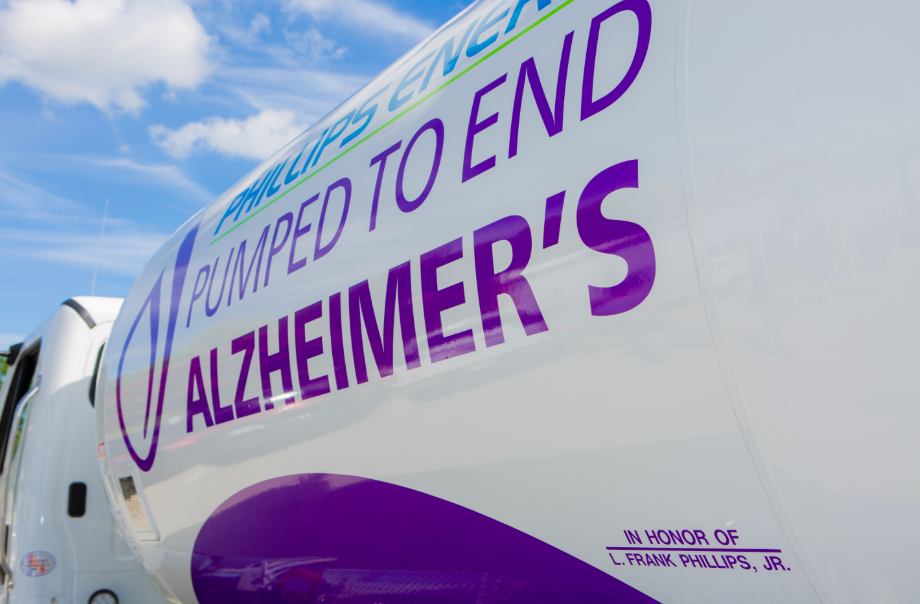 Throughout the month of September, Phillips Energy will host a series of fundraisers to reach the $25,000 goal.
The fundraisers include the following:
Signature Phillips Energy "Pumped to End Alzheimer's" Propane Truck. A penny from every gallon of propane pumped from the truck will be donated to the Alzheimer's Association.
Chowder Sale. Waypoint Seafood & Grill will partner with Phillips Energy and host a Crab and Corn Chowder sale at the Gloucester Point retail fuel station.
Scoot's BBQ Sale. Phillips Energy and Scoot's BBQ will partner to sell BBQ dinners with a portion of the proceeds going to benefit the Alzheimer's Association.
Grill Raffle. Enter to win an American Outdoor Grill valued at $2,800. Raffle tickets are $5 for one and $20 for five and available at all Phillips Energy locations and online.
Phillips Phamily. Join the Phillips Energy Walk to End Alzheimer's team.