A Celebration of Cooking with Propane: Garlic Butter for Grilling Steaks, Chicken and Shrimp from Gary Ward of Scoot's BBQ
---
A special Phillips Energy recipe edition courtesy of Gary Ward of Olivia's in the Village and Scoot's BBQ, two great restaurants cooking with propane!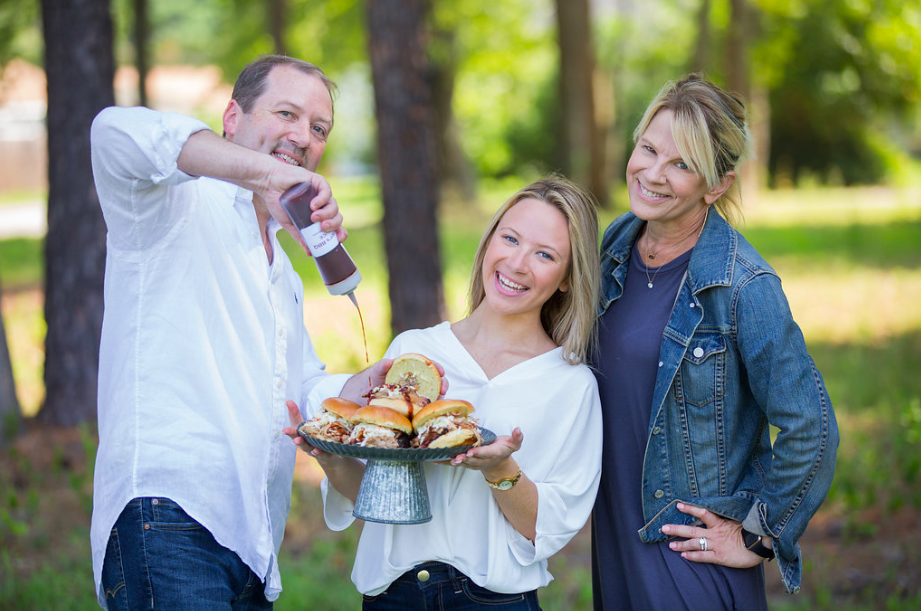 By Gary Ward
We love getting saucy at Scoot's BBQ at Gloucester Point!
We know a great piece of meat doesn't "need" any help, but every now and then Batman looked a lot better because of Robin's help, so why not help out your protein a little!
So in the spirit of celebrating cooking with propane, I thought I would share an easy recipe that would go with multiple meats that can be cooked on the grill.
It's a great spread for rolls also
What you'll need:
-1 stick salted butter, softened
-2 cloves fresh garlic minced in food processor or chopped fine
-1/2–1 teaspoon dry or fresh, parsley (prefer fresh). Used mostly for color, so can be omitted if you want. 
*Optional: add 1/2 teaspoon of dry oregano
-3 to 4 Tablespoons grated Parmesan cheese
-Pinch of black pepper
What you'll do:
Combine all of the above ingredients in to a small bowl and mix well.
Once everything is mixed and in a softened state, you can either spoon on meats when plated (I personally think it's easier and just as good to have garlic butter at room temperature and spoon or brush on meats just before eating) or you can form in a small log ahead of time and refrigerate.
If forming in to a log, get a small square of plastic wrap and empty softened butter on the plastic then roll it up loosely. Then grab both ends of plastic and twist in opposite directions until a tighter log begins to form. Place in refrigerator until butter hardens back up then it can be sliced in 1/4 slices to go on top of the cooked meats.
Want to grill steaks for the best flavor?
We are fans of just using a light dusting of salt and pepper on both sides of protein selected.
When cooking at home, we like to pull our steaks and chicken out of the refrigerator about 20 to 30 minutes prior to cooking so there is not such an extreme change in the temperature of the meat being cooked. The outside could char before the inside temperature is cooked high enough.
Clean the grill and wipe a little oil on the grill grates before lighting to prevent the steak from sticking to it.
Invest in a small digital meat thermometer and look up doneness temperatures online for steaks and poultry. Nothing wrong with piercing the meat to get an accurate temperature!
Photo by Sara Harris Photography.