Now You're Cooking with PROPANE!
---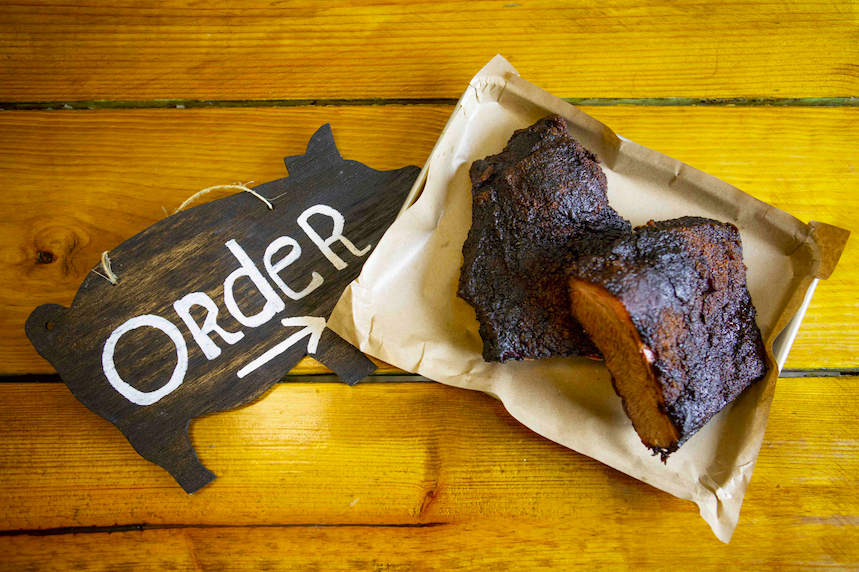 Besides awesome cooks, there's another reason the food at many Gloucester and Mathews-based restaurants tastes amazing.
Phillips Energy Propane!
Ok…maybe that's not entirely true, especially since you don't actually put propane in any of the dishes. But, propane-fueled cooktops do help contribute to the many delicious aspects of your meal.
Unlike gas or electric stoves and ovens, propane provides instant heat and absolute temperature control, allowing cooks to adjust from a boil to a simmer in seconds. Propane also provides a more even heat across the bottom of pots and pans, which means fewer hot spots to scorch sauces or burn the tops of cakes and casseroles. As a bonus, it burns clean and is better for the environment.
But back to the restaurants. We're delighted to help fuel good food experiences across the Middle Peninsula and have compiled a list of foodie havens for you to try out – all fueled by propane.
This list is far from complete! Stay tuned to Phillips Energy as we highlight restaurants in the communities we serve more regularly!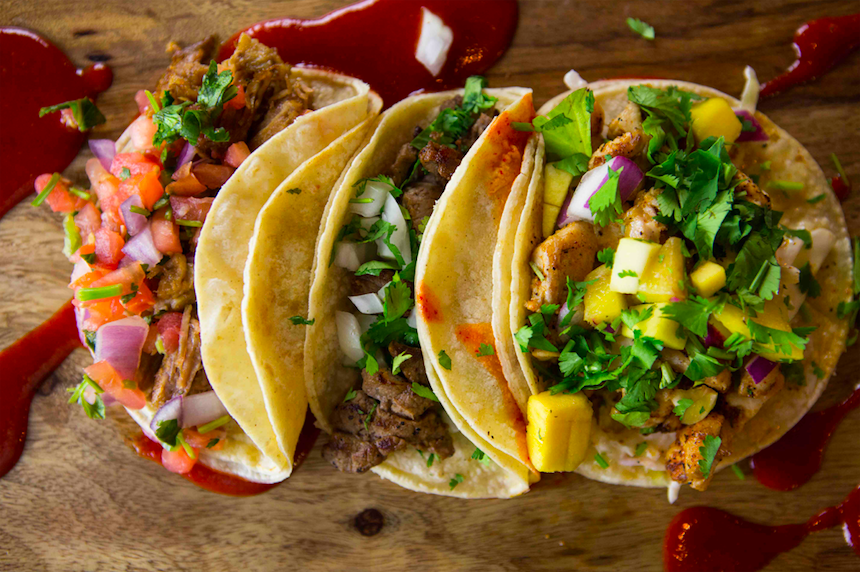 Juan's Mexican Café and Cantina
Located at 2310 George Washington Memorial Hwy in Hayes, Juan's is a Gloucester Point staple. The family-owned restaurant is known for its tender-sliced chicken or beef fajitas, guacamole cheddar burger and crazy elotes, which are roasted farm-fresh corn on the cob with queso, chili, lime and spices. Other specialties include fried oyster tacos and The Big Juan – a five-pound burrito with beans, rice, grilled chicken, pork and steak. The full menu can be found at juanscafeandcantina.com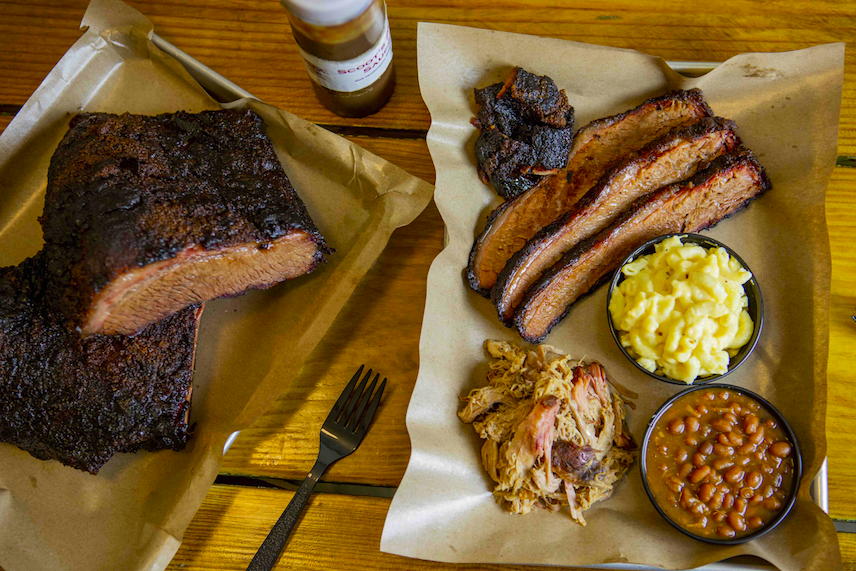 Scoot's BBQ
Just follow your nose to Scoot's. At least that's what Virginia Living magazine recently said. Recently recognized as the best BBQ in the state by Virginia Living, Scoot's offers pulled pork, Texas-style brisket, ribs, smoked turkey and chicken as well as a solid seafood selection of fried oysters, flounder, crabcakes and clam strips -- and don't miss their #friedchickenfriday! Located at 2091 George Washington Memorial Hwy. The full menu can be found at www.facebook.com/scootsbbq/.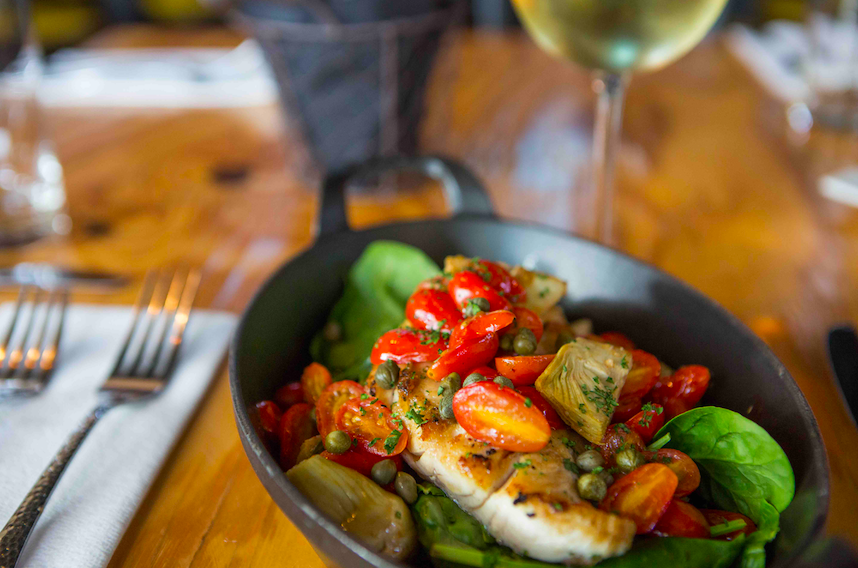 Lulu Birds Kitchen
Located in Gloucester's historic downtown courthouse district, called the Gloucester Village, Lulu Birds Kitchen is an eclectic eatery where every dish is thoughtfully prepared from scratch. It's a beautiful location for a first date, business lunch, anniversary dinner or just for a fun night out. A diverse appetizer menu offers Korean spicy wings, house made potato chips with a blue cheese dip and mussels with white wine and garlic just to name a few. For dinner, try a sweet and sour stir fry with sliced filet mignon, wok vegetables and jasmine rice or the two-day marinated rack of pork ribs served with bacon potato hash and coleslaw. Read more about Lulu Birds at www.lulubirds.com/. 
Mobjack Tavern
Mobjack Tavern – a seafood and burger restaurant known for its steamer and raw bar – is located right next to That Damn Mary brewery. Come to Mobjack for marinated mussels, Middleneck clams, oysters and steamed shrimp and grab a local beer next door. Learn more about both locations at mobjacktavern.com/ and thatdamnmarybrewing.com/.
Southwind Pizza
Known for its specialty pizzas, sandwiches and fresh salads, Southwind Pizza in Mathews is simply delicious.  Enough said! Their hearth-baked pizzas come in two sizes and feature fresh ingredients, herbs and spices. You could build your own or choose a Southwind creation off the menu such as the Hogge Island, which features sauce, mozzarella, Italian sausage, pepperoni, bacon and honey cured ham. If you're not in the mood for a pizza, go for the "Cow Creek" – a "never ever no chemicals ever" Angus burger with lettuce and tomato. Read more about Southwind at www.southwindpizza.com/.
Richardson's
At Richardson's located on Church Street in Mathews, great food and great service go hand in hand. The café offers daily lunch and dinner specials like rockfish nuggets, prime rib melts, baked spaghetti, surf n' turf and stuffed peppers. The menu is chock full of feel-good comfort foods. There are burgers, tacos, seafood, salads, wraps and desserts, of course! Richardson's features an old-fashioned soda shop where you can enjoy hand-dipped ice cream cones, sundaes, malts, banana splits and hand-spun shakes. For more about Richardson's, visit richardsonscafeonmain.com/.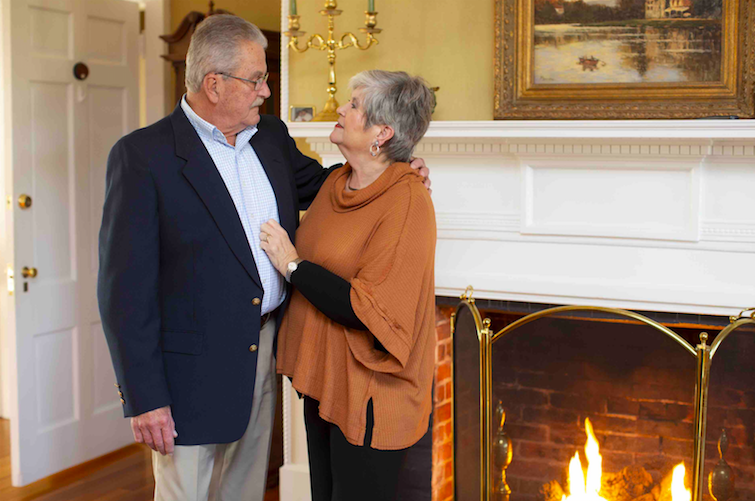 The Inn at Warner Hall
This romantic bed and breakfast is full of southern hospitality and charm. Located on a waterfront plantation created in 1642 by George Washington's great-great grandfather, Warner Hall is a history lover's dream come true. The restored mansion offers luxurious guest rooms furnished with the perfect mix of antiques and modern amenities. Whether you're in town for a long weekend getaway or for business, you will enjoy a three-course plated breakfast served in the dining room or the River Porch. What could be better than enjoying a steaming hot cup of coffee with apple cinnamon pancakes, toasted walnuts and cinnamon whip cream while overlooking the water? More about the Inn at www.warnerhall.com/.
Photos by Sara Harris Photography.