Rep. Rob Wittman (R-Va.) visits Phillips Energy retail facility in Gloucester Point, talks energy policies and propane Autogas
---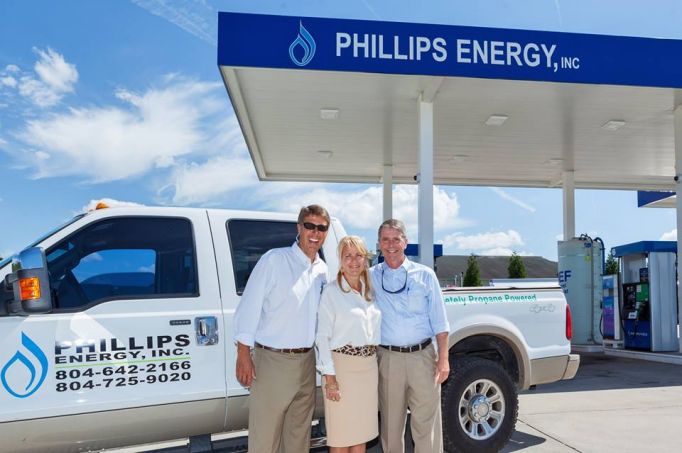 Phillips Energy Inc. was honored to welcome Rep. Rob Wittman (R-Va.) to our Gloucester Point retail facility on Thursday, Aug. 11, where he talked about the importance of a diversified fuel economy that includes propane fleets.
Rep. Wittman, who lives in Westmoreland, is on Congress' August recess and stopped by the Phillips Energy retail facility to visit with owners John Phillips and Elizabeth McCormick, give a brief roundup of events in Washington D.C., share his views on energy issues and take a brief tour of the facility.
Rep. Wittman pledged to push forward an extension of the Alternative FuelTax Credit, which are set to expire Dec. 31. Tax credits can be received for companies that install fueling equipment for propane and other fuels as well as for the alternative fuel itself.
John Phillips said the tax credits are vital to encouraging businesses such as Phillips Energy to continue expansion of energy-efficient, clean-burning propane fleets used by municipalities, schools and companies.
Rep. Wittman lauded Phillips Energy's commitment to alternative fuels and told McCormick and Phillips that America can't rely too much on one fuel over the other.
"The energy business today, as far as supply, is in as good as shape as it has been in the past 30 years," Rep. Wittman said.
Rep. Wittman last paid a visit to the Phillips Energy retail facility in October 2010 at the grand opening.
Phillips and McCormick said they were very excited to have Rep. Wittman visit their facility.
"What a great proponent for propane Autogas and all the alternatives," Phillips said.