Clean and Service Your Gas Logs for Winter 2020
---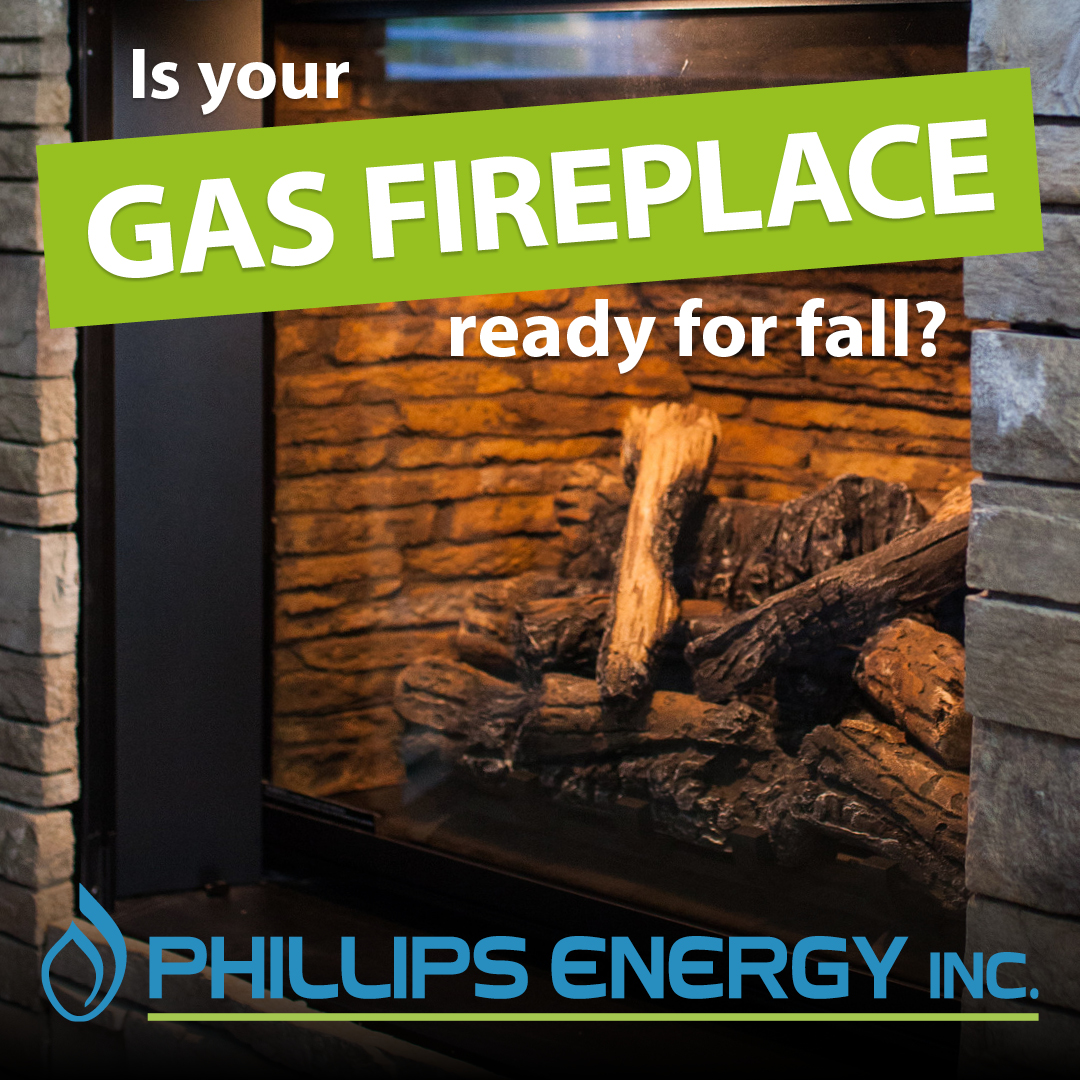 It's time...to start thinking about fall, cooler temps, pumpkins and cozy nights by the fire! 
But before you can switch on your propane gas fireplaces to feel that crisp warmth of propane heat, consider cleaning and servicing your gas logs inside and out.
Gas fireplaces are extremely clean burning - especially propane ones. But sometimes, a buildup of debris can come from dust, over the summer months when the logs aren't in use and as the ceramic logs themselves age.
Schedule a cleaning and servicing of your propane gas logs through September 2020 for only $125. Regular price is $190.
During a cleaning and servicing Phillips Energy technicians will:
• Clean the burner and logs
• Clean the pilot light assembly
• Change the batteries in the remote and unit, if applicable
• Review propane safety with homeowner
• Replace decorative material, if applicable
*Additional parts and materials needed could result in additional charge.
Call the Phillips Energy office closest to you to schedule your appointment today! Offer good for current Phillips Energy customers.