Phillips Energy to Host Summer Grilling Series
---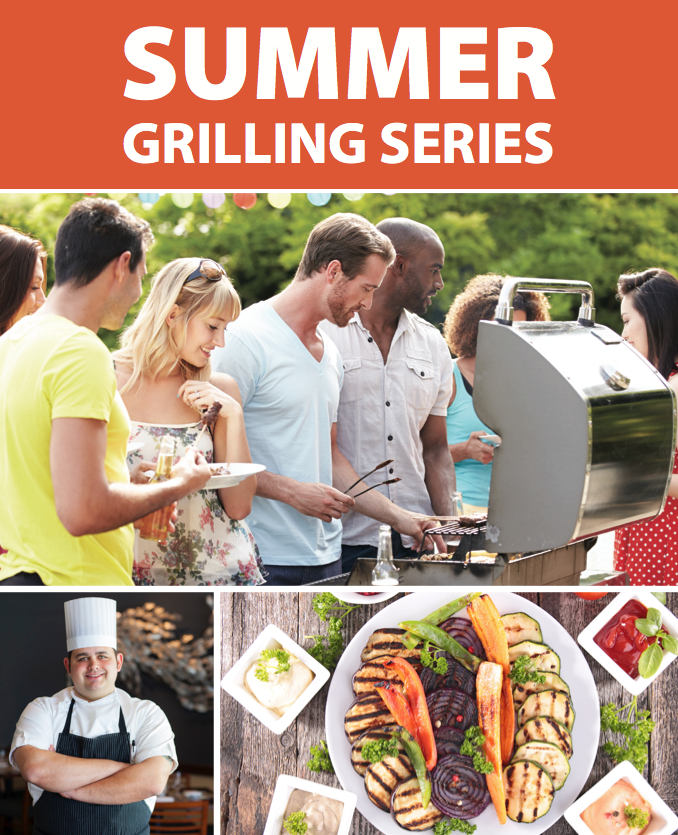 Phillips Energy will co-host a summer cooking demos with celebrity chefs at the Gloucester Point location.

Learn to get your grill on, Phillips Energy style! 

Phillips Energy, Inc. is pleased to announce it will partner with Waypoint Seafood and Grill, Juan's Mexican Cafe and Cantina, Scoot's BBQ and Olivia's In The Village to co-host a summer grilling series. Beginning July 11 at 10 a.m., grilling demos will take place on the patio of the Phillips Energy location at Gloucester Point, and are free and open to the public.  

"Nothing says summertime like firing up the grill," said Elizabeth Phillips McCormick, Vice President of Phillips Energy. "At Phillips, we're thrilled to sell grills and to sell the propane that fuels grills, and now we're excited to teach people about grilling!"

During the demos, you'll see Phillips Energy grills in action and learn the best way to grill your garden vegetables, sear the perfect steaks and how to finish off a BBQ with home-grilled desserts. 

Chef Hans Schadler of Waypoint Seafood and Grill will kick off the grilling series July 11 at 10 a.m. The series will continue on July 18 with Juan Carillo of Juan's Mexican Cafe and Cantina, July 25 with Gary Ward of Scoot's BBQ and Olivia's In The Village, and Aug. 1 with Chef Kyle Woodruff of Waypoint Seafood and Grill.  

"When it comes to grilling, the fresher the better," said Schadler. "We're surrounded by waters rich with seafood and farms abundant with produce. During my cooking demo, I'll show off how you can use great finds from local area farmers markets and watermen, and how you can cook-up a fine meal on your grill. Great food starts with great ingredients."

Phillips Energy offers a variety of gas grills and Primo smokers that will be on display at the series. In addition to this season's newest gas grills, Phillips Energy offers outdoor accessories such as gas lighting, fire pits, patio heaters and more.  

ABOUT CHEF SCHADLER:

Waypoint Seafood and Grill's Chef and Restaurateur, Hans J. Schadler, CEC, AAC, has had an illustrious 45-year culinary career. He received his culinary training in Frankfurt, Germany and received his Doctorate of Culinary Arts from Johnson and Wales University in providence, Rhode Island. Chef Schadler served as Chairman of the Resort Food Executive Committee (RFEC) for over two decades. His career can be highlighted by multiple accolades including cooking for several presidents of the United States and even being responsible for coordinating all meal functions during the Queen of England's visitation to the Williamsburg Inn in 2007.  Additionally, he has appeared on several television programs including the Today Show, Good Morning America, Great Chefs of the East series, the Farm to Tables series, and Family Holiday Table show. Although Chef Schadler planned on retiring after an incredible career filled with many accomplishments, his infinite passion for food and serving patrons motivated him to conquer a new endeavor. He decided to open a fine dining restaurant called Waypoint with his wife Liv and daughter Tina Schadler-Phillips. His idea was to incorporate a theme featuring a menu "where tradition intersects creativity." Chef Schadler's impeccable talent for creating an elegant menu and atmosphere designed to meet any guest's expectation proves to provide Waypoint the perfect ingredient to be successful.