Shop Local, DOCK Local. No Boat Tax In Gloucester County.
---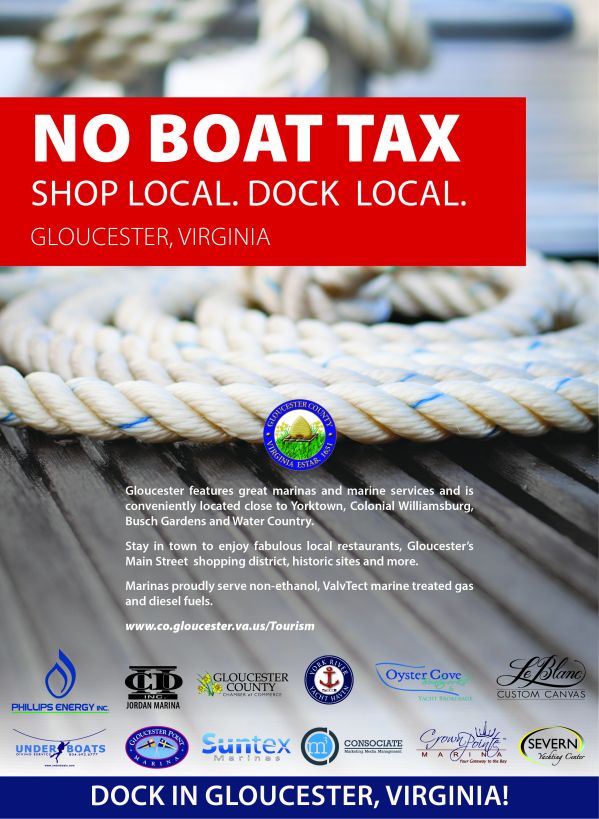 Shop local. DOCK local! 

Calling all boaters! Earlier this year, the Gloucester County Board of Supervisors approved a spending plan for fiscal year 2016 that eliminated the county's boat tax.

That savings allowed the county to eliminate the tax on boats — a decision Chriscoe said he looks at as "an investment in economic development."

The tax was reduced from $1.00 per $100 of assessed value to $0.0001 – for tracking purposes.

The Board of Supervisors said they hope the elimination of the boat tax would result in boat owners keeping their boats in the county and spending money on food and fuel, giving a boost to marinas and other businesses.

Visit our marine services page here to learn more about the marine diesel and ValvTect treated fuels available at marinas throughout the county as well as at the Phillips Energy fuel station. 

Phillips Energy carried non-ethanol fuel, too, at the fuel station near Gloucester Point. 

Today's gas prices are always located here.