Phillips Energy Plans GIVING to The Samaritan Group for Giving Tuesday 2020
---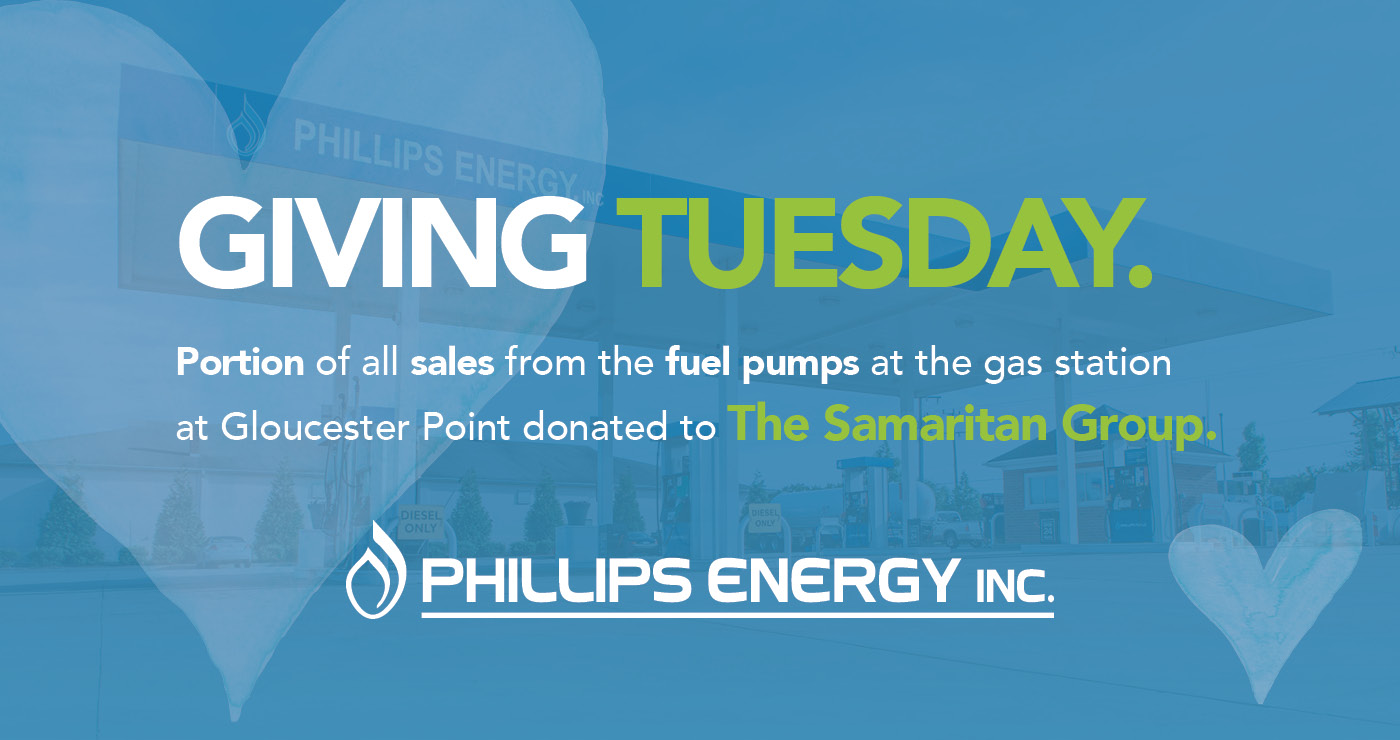 Phillips Energy is pleased to announce that once again it has joined up with the #GivingTuesday movement in its annual effort to encourage charities, families, businesses and individuals to follow the post-Thanksgiving shopping blitz with efforts to help local communities.
Having gone through a global pandemic together as a community, perhaps this year we need it now more than ever!
On Tuesday, Dec. 1, 2020, just after Black Friday and Cyber Monday, Phillips Energy will donate a portion of retail sales, including fuel sold at the gas station near Gloucester Point (located at 2586 George Washington Memorial Highway), to The Samaritan Group.
The Samaritan Group provides funds for Gloucester families seeking temporary financial assistance. The Samaritan Group is funded by fundraisers like this, United Way designations, churches, civic groups, memorials and private donors. 
Giving Tuesday, Phillips Energy Vice President Elizabeth McCormick said, gives us an opportunity to take our collective giving spirit and spread it a little further by helping people and causes in our community who need it most.
Phillips Energy's #GivingTuesday efforts have supported the Bread for Life Community Food Pantry, the Alzheimer's Association, the Laurel Shelter, the Gloucester Housing Partnership, and the Gloucester Mathews Humane Society in previous years.