Now available: Valuable rebates on new propane appliance installations
---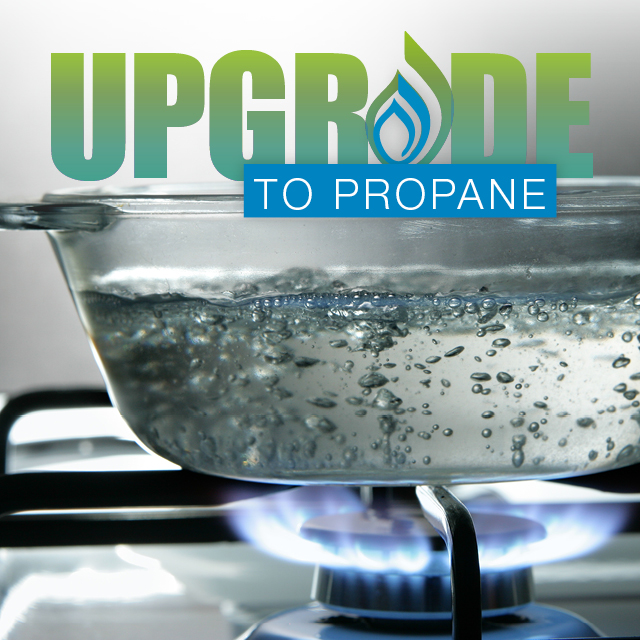 During the recent cold snap, was your heat pump up to the challenge of warming your home? Is your electric clothes dryer on its last leg?
What about that electric cooktop you've always want to swap out for an efficient propane model that heats up instantly? Or maybe you're tired of that electric hot water heater giving you a cold shower after the rest of the family finishes theirs?
Great news! The Safe Appliance Installation Rebate Program from the Virginia Propane Research Education Foundation is back and better than ever. So now is the perfect time to replace old electric appliances with new, highly efficient propane models from Phillips Energy.
Specifically, the 2018 program offers tiered rebates to help promote the safe, professional installation of new propane appliances as follows:
$300 for a propane clothes dryer or propane cooktop range
$300 for a vented propane heater and wall furnace
$300 for a propane water heater or gas pack whole-house heating system. Must be at least 40,000 btu and 90 percent or more efficient. Hybrid heating (dual fuel) systems must include propane.
And if you're building a home, the rebates above apply to new construction as well.
Phillips Energy is happy to help you find the right propane products for your home and can even help you navigate the rebate process (certain terms and conditions do apply, excludes gas logs).
Call the Phillips Energy showroom closest to you and set up a consultation today!
Gloucester: (804) 642-2166
Mathews: (804) 725-9020
New Kent: (804) 966-2317