Learn How to Get a Credit, Rebate with New Phillips Energy Propane Purchases
---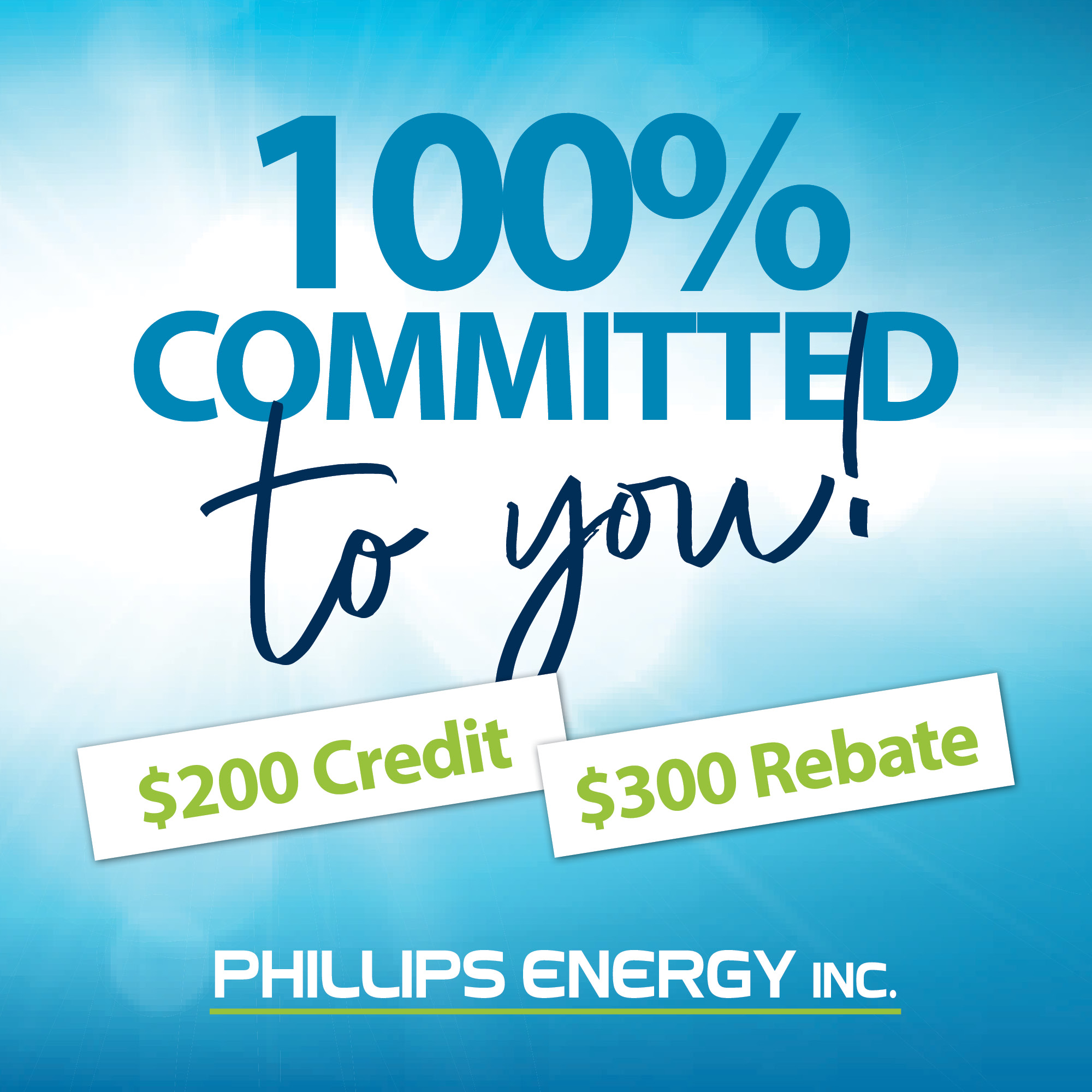 Good things come in threes.
At least, that's what they say.
Today through Labor Day 2023, Phillips Energy is offering a 1-2-3 promotion to benefit new and existing customers.
Here's how the promotion, where you can save upwards of $500, works.
1
First and foremost, the entire promotion is centered on one key fact – Phillips Energy is 100% committed to its customers and the communities it serves.
2
Customers who purchase and install a new propane-powered hot water heater or heating unit from Phillips Energy will receive a $200 credit on their account. Some exclusions may apply.
3
Phillips Energy team members will then walk you through the process of getting a $300 rebate from the Virginia Propane Gas Association. The Safe Appliance Installation Rebate Program from the Virginia Propane Research Education Foundation offers rebates to promote the safe, professional installation of the following new propane appliances: clothes dryers, cooktop ranges, vented heaters, wall furnaces, water heaters, gas pack whole-house heating systems and generators.
Propane-powered water heaters save on energy and if you go tankless, can deliver endless hot water. Propane furnaces or boilers eliminate cold pockets in your home with efficiency for further savings. 
Contact a Phillips Energy showroom near you for more information and to get started.