Meet Barbara Ball, the Voice of Phillips Energy
---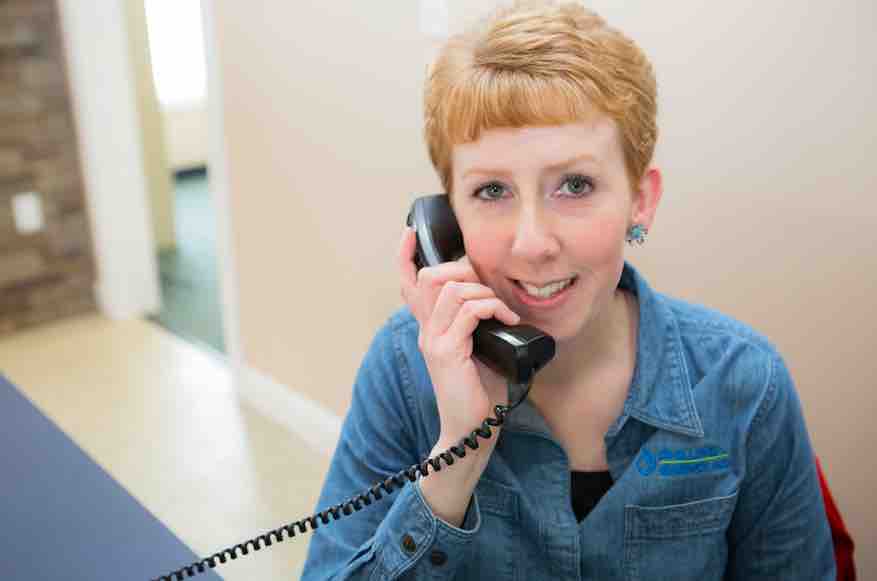 If you've called or stopped into Phillips Energy in Gloucester in the last 17 years, chances are you've been greeted by the friendly Barbara Ball.
Affectionately coined "the voice of Phillips Energy," Ball is the epitome of what a customer service representative should be – pleasant, helpful and knowledgeable.
Ball's coworkers added that she has also has a remarkable amount of patience.
"No matter how the conversation goes, there's always a 'thank you' at the end and a smile," said A.B. Fulcher, Propane Manager at Phillips Energy.
Ball began her career with Phillips Energy immediately after graduating from Rappahannock Community College with an associate's degree in business management. Her first day was memorable not only because it was her first day, but because she started during the week Hurricane Isabel slammed into Virginia. The storm brought high winds and flooding to the Middle Peninsula, leaving thousands without power.
"I got thrown right in and learned a lot in a short period of time, which was great," said Ball.
Ball likes having a lot to do and particularly enjoys the busy season, between October and February, when the phones are constantly ringing and customers are stopping in.
As the customer service representative for the Gloucester office, Ball handles all front desk operations, from answering phones and customer questions to setting up budgets and managing customer expectations. She also educates the public about the many products and services Phillips Energy offers.
"We all wear many hats here," said Ball. 
A Mathews native, Ball is happy to be working close to home and appreciative of the wonderful customers she works with on a daily basis.
"I've always like working with people and knew that's what I wanted to do for my career," said Ball. "I like that our customers know me, and I love seeing friendly faces."
As for her career at Phillips Energy, Ball said she can't imagine working anywhere else.
"Phillips has just been great to work for," she said. "You can't ask for better bosses. John and Elizabeth (Phillips) are great to their employees and to their community." 
When she's not happily answering phones or taking care of customers, Ball is busy with her two little girls, who keep her on her toes.