Walk With Phillips Energy To Help End Alzheimer's
---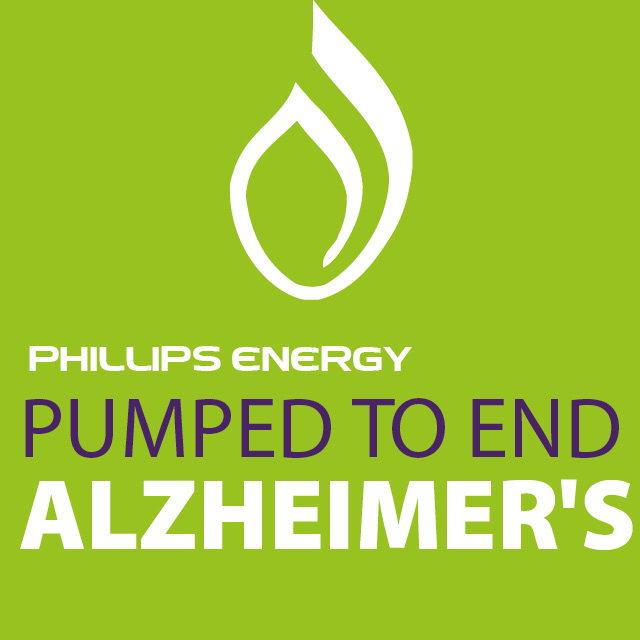 "We remember their love, when they can no longer remember."
- Unknown

Of the more than 5 million Americans living with Alzheimer's disease, 140,000 are right here in Virginia - many of them our very own friends, family and neighbors right here on the Middle Peninsula and throughout Tidewater. 

That's why we're banding together and have formed the PHILLIPS FAMILY PUMPED TO END ALZ team for the 2016 Walk to End Alzheimer's. 

We'd love for you to join us Saturday, October 8 at BethPage Camp-Resort either on our team or as one of our donors! 

We've set a goal to raise $5000 this year to #ENDALZ! Help us reach it! 

Please CLICK HERE to join our team and walk with us, or donate to the cause. THANK YOU for your continued support!

For more information contact Nora Wood at nwood@peifuels.com or 
804-642-2166.