Phillips Energy Raises Record Funds for Alzheimer's Association in 2021 Longest Day Fundraiser
---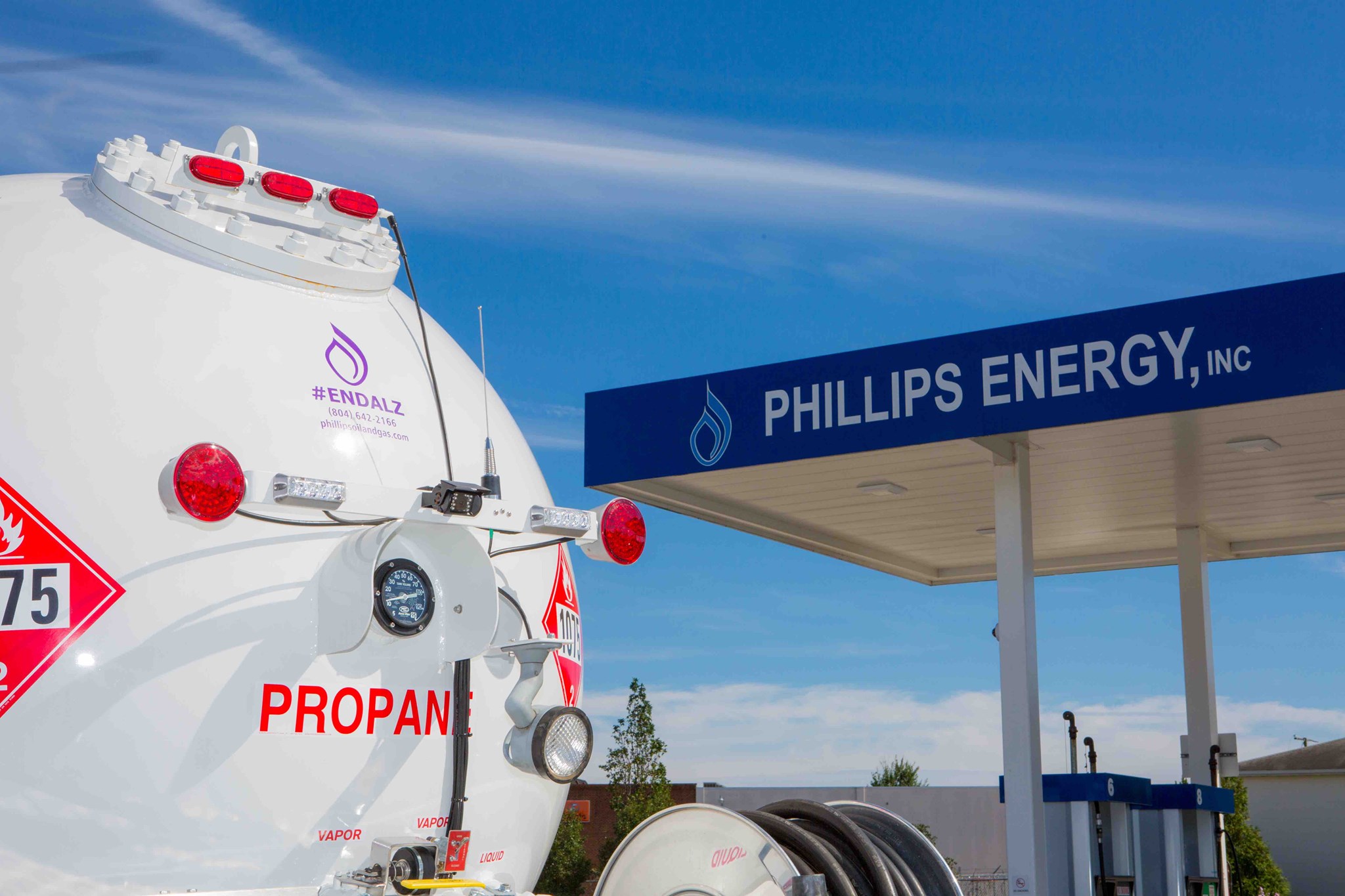 Phillips Energy is "pumped" to announce that thanks to support from the community, its annual "Longest Day" fundraiser raised $7,669.90 for the Alzheimer's Association, fueling efforts to eradicate the disease and support families across the Middle Peninsula living with it each day. 
It marks the most money raised during this annual fundraiser by Phillips Energy and its partners.
"We are so proud to support the Alzheimer's Association, a wonderful organization whose cause is very near and dear to our hearts," said Phillips Energy Vice President Elizabeth McCormick. "Finding a way to END ALZ has become Phillips Energy's signature cause, and we are humbled by the outpouring of support we get from our customers and community each and every year."
This year was even more special, McCormick said, as it is the 75th anniversary of the company's start and because so many people came together to make the fundraiser possible.
Funds raised were thanks to the following initiatives, all of which took place on Monday, June 21, 2021, the day after the summer solstice: 
Inn at Warner Hall Reservation Proceeds – 50% of reservation proceeds;
Juan's Mexican Café and Cantina Meal Sales Proceeds – 15% of all dine-in and carry-out sales throughout the day;
Retail Fuel Sale Proceeds – 10% of sales that day from the Phillips Energy retail fuel station;
YETI Cooler Raffle Drawing;
Anonymous Donor – matching up to $1,000 of online donations made; and
Marker Nine Retail Apparel Sales Proceeds – 20% of all sales from online purchases with Marker Nine.
"The Alzheimer's Association is a cause that is very important to us and one that we are honored to support each year," McCormick said. "We can't thank our team, our customers and this community enough for rallying behind this effort to help everyone suffering from and facing this terrible disease. Together we can do so much."
The funds will be donated to the Alzheimer's Association through the Phillips Energy's annual Walk to End Alzheimer's team. Click here to join the team.
For more information about the Alzheimer's Association, visit alz.org.