Historic Inn at Warner Hall combines distinctive history and modern comfort
---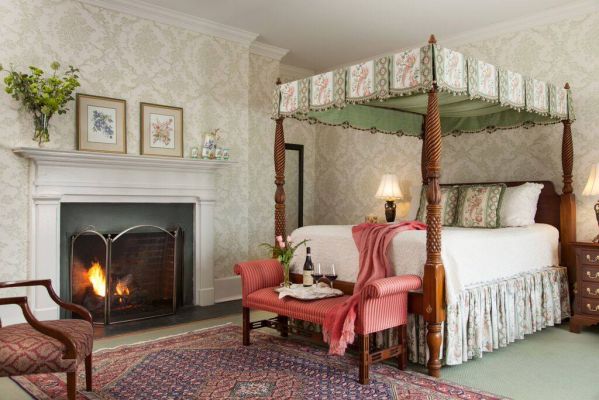 Phillips Energy services noted Gloucester waterfront plantation 

Warner Hall, Gloucester County's famed crown jewel, is a waterfront plantation birthed in 1642 by the great-great-grandfather of George Washington with unparalleled ties to American history.

Its noted past, architectural distinction and genealogical roots — its ties include the aforementioned Washington as well as Robert E. Lee and Meriwether Lewis — link it to among the most prominent American forefathers makes it one of the notable historic country inns on the East Coast.

Today Warner Hall operates as a bed and breakfast inn run by owners Theresa and Troy Stavens. It's a place where guests can revel in history as well as comfort and convenience.

Warner Hall encompasses 18,000 square feet of living space with 11 bedrooms, 11 bathrooms and three half-bathrooms. Warner Hall's nine gas fireplaces in the elegantly appointed bedrooms lend cozy warmth to the rooms on chilly nights.

Phillips Energy, headquartered in Gloucester just miles from Warner Hall, is honored to be a part of Warner Hall's distinct lodging, dining and special event experience. Warner Hall hosts weddings and other special events, including twice being home to the "Battle of the Hook," one of the nation's largest reenactments of a pivotal Revolutionary War battle that occurred in Gloucester just before the British forces surrendered at nearby Yorktown in 1781.

Phillips Energy provides the propane for the Warner Hall gas log fireplaces and the heating oil for the boiler.

Phillips Energy co-owner Elizabeth McCormick recalls running gas lines to all nine gas log fireplaces when the Stavens' converted them from wood-burning years ago.

"That was interesting," McCormick said. "The guys would probably describe it a little differently than I did."

Combining efficiency, convenience and comfort, the gas log fireplaces add to the distinctive experience of a Warner Hall visit.

Phillips Energy also provides the propane for the commercial cook stove in the Warner Hall kitchen, where chef Eric Garcia creates his signature dishes that are described by Virginia Living Magazine as a "tour de force." A generator run by diesel fuel supplied by Phillips Energy ensures Warner Hall retains power in the event of a storm or other disruptions of service.

McCormick said that Warner Hall is a remarkable place. "We are so fortunate to have it here," she said. "Theresa and Troy couldn't be better neighbors and business associates as well. And they give so much back to the community."

For information on Warner Hall, go to: www.warnerhall.com.