A BLUEBERRY Treat of a Recipe from Mrs. Phillips
---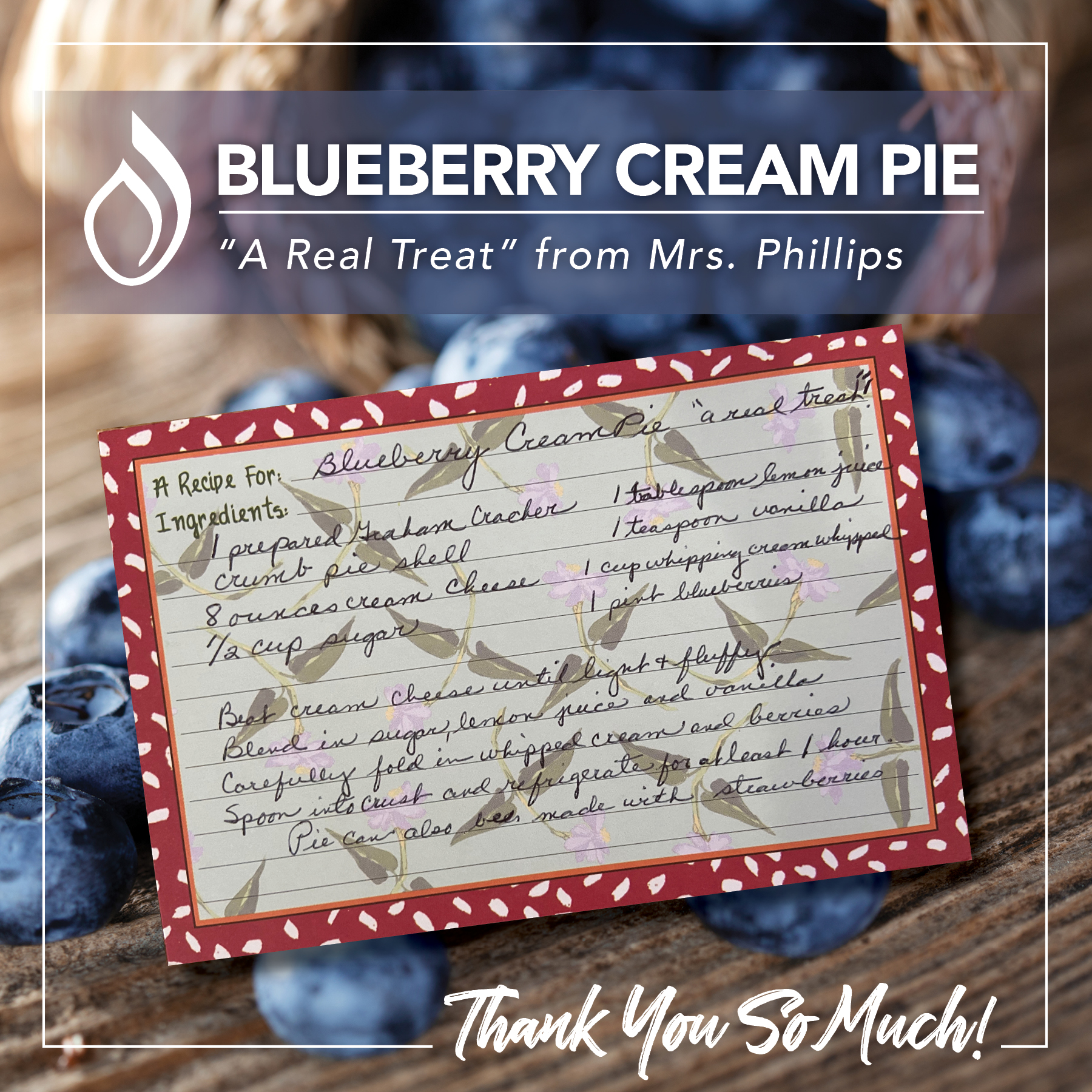 No matter the time of year, pie is always in season! 
We dug into Mrs. Phillips' recipe box and pulled this treat out - Blueberry Cream Pie! 
Enjoy! 
WHAT YOU'LL NEED
1 prepared Graham Cracker
Crumb pie shell
8 ounces cream cheese
½ cup sugar
1 tablespoon lemon juice
1 teaspoon vanilla
1 cup whipping cream whipped
1 pint blueberries
WHAT YOU'LL DO
Beat cream cheese until light + fluffy.
Blend in sugar, lemon juice and vanilla.
Carefully fold in whipped cream and berries.
Spoon into crust and refrigerate for at least 1 hour.
Pie can also be made with strawberries.