Get Your Raffle Tix for Summer Fun from Phillips Energy to #ENDALZ
---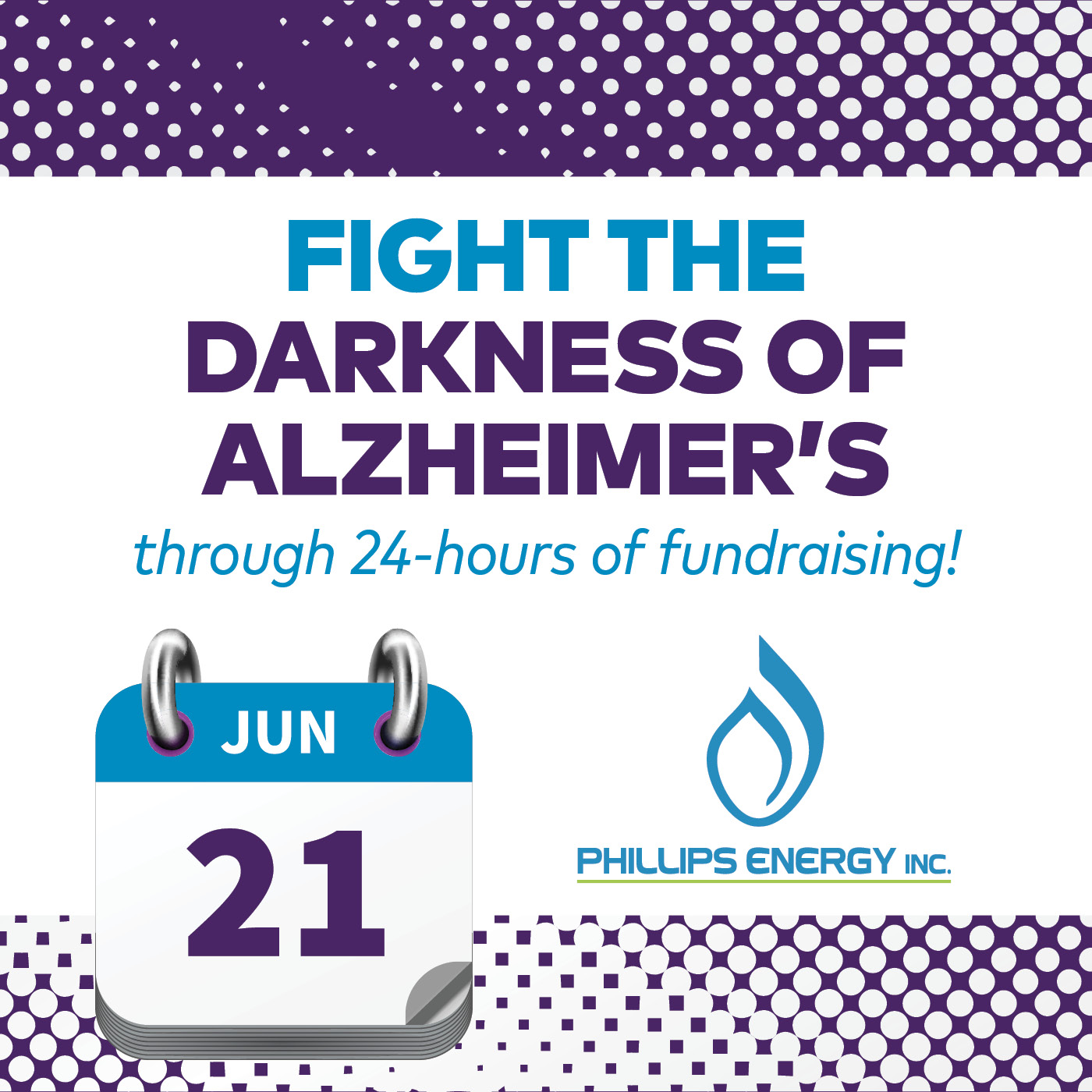 Buy one or multiple raffle tickets online from Phillips Energy for a chance to win an epic prize package to fuel your summer fun. All proceeds will benefit the Alzheimer's Association through the Phillips Phamily Pumped to End Alz fundraising team. 
Raffle tix are $5 apiece, three for $10, seven for $20 and 40 for $100. The goodies in the prize package include: 
Cooler donated by Phillips Energy, Permasteel 80-qt outdoor patio cooler
Nuttalls Country Store gift card ($50) and swag 
Bubba's Shrimp Shack gift certificates (one for $20 and one for $25)
Natural products from The Nurtury
Duke's Deli $35 gift card
YROC Coastal Bar and Grill $35 gift card
Phillips Energy $50 gas gift card
Phillips Energy Tervis Tumbler set
Phillips Energy travel coffee mug set
Silver Box $50 gift card
Camp Cardinal day passes (x4)
Lulu Birds Kitchen gift cards ($50 each)
The Williamsburg Symphony Orchestra Masterworks Concert Tickets (x2)
Watermen's Museum Family Membership (x3)
Whitley's Peanuts array of products
Purchase tickets through July 21, 2023. The winner will be selected on Monday, July 24, 2023.  
Phillips Energy is a tireless supports of the Alzheimer's Association, which combats the disease that affects 6 million Americans annually. Alzheimer's kills more people than breast cancer and prostate cancer combined.
Phillips Energy President John Phillips and his sister, Elizabeth McCormick, Vice President, lost their grandfather and company founder, L. Frank Phillips Sr., to the disease along with their father, L. Frank Phillips Jr., and Crystal Allmond Phillips, their grandmother.