Meet Doc From the Fuel Station
---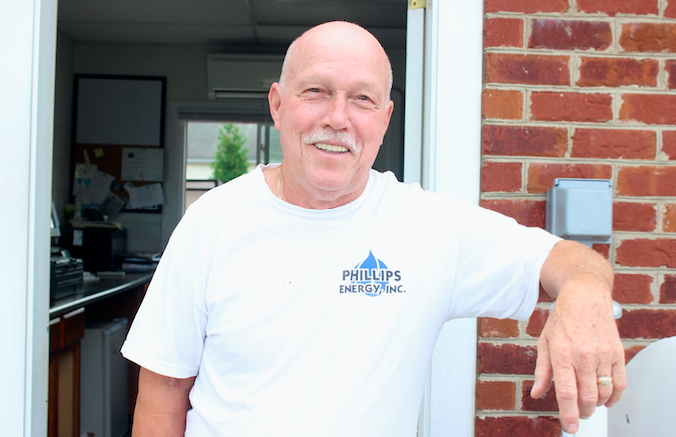 If you've visited our fueling station in Hayes near the Coleman Bridge, chances are you've met Doc manning the pumps and we can guarantee he had a smile on his face! Why? He absolutely loves being helpful and enjoys chatting with customers about anything from the weather, to hunting and fishing, to football. And in addition to filling your tank he'll even take a minute to check your tire pressure or clean your windshield if you need it.
Doc is a retired Army, Vietnam veteran. He grew up in Newport News, but has lived in Gloucester for decades. As a matter of fact, the house Doc lives in he coincidentally helped build in the 60s.
Doc is happily married with two grown sons and five grandkids and enjoys listening to country and bluegrass music.
Say hi to Doc when you stop by for a fill up at Phillips!