Scoot On Over to Scoot's BBQ!
---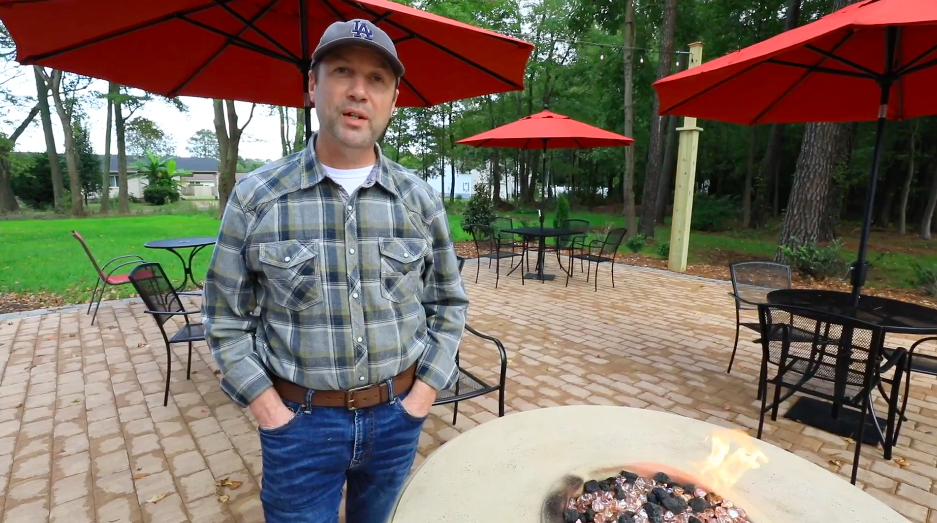 It's been our pleasure to help fuel the delicious food coming out of Gary and Karen Ward's kitchens at Olivia's in the Village and Scoot's BBQ...and was so much fun to bring the beauty and power of propane to their beautiful new patio at Scoot's at Gloucester Point! Be sure to head on over!
Want a sneak peek of what you will find at the patio, or the graciousness you'll get from Gary himself? 
Listen to this sweet testimonial he gave on our work together here, or read the complete transcript below. 
---
Hi, my name is Gary Ward and I own Olivia's in the Village and Scoot's BBQ.
We've been customers of Phillips Energy for 17 years now.
Their service is impeccable.
We never want for anything and anytime that we need something extra, they're always there to help out.
For instance, our fire pit that we're looking at here. We built a nice patio and we were looking to add a fire pit. I called Elizabeth at two o'clock on a Friday afternoon and said, "Elizabeth, looks like a great weekend for having a fire pit out, do you guys have anything around?"
Within an hour and a half, they had one cleaned up, loaded up, and John showed up, set it up, brought the propane tanks that we needed, and the rest is history.
(Phillips Energy is) a great family and have always been really service oriented. It means a ton to have great service.
For us, we try to do the same thing. Our motto is "great product, a fair price, and treat people right."
For sure, that is how Phillips Energy operates as well.
It has been a pleasure to work with them over the years and it's just good to know that you have a company that will support you the way that they do.
We know that propane is going to show up every week and, for us, that's really important.
From a restaurateur's perspective, propane is propane.
The difference is that the service they can give us is far superior than any service we've ever gotten before and that means a lot to us.