Phillips Energy and Harris Garage Partnership a Model for Autogas Fleet Vehicle Conversions
---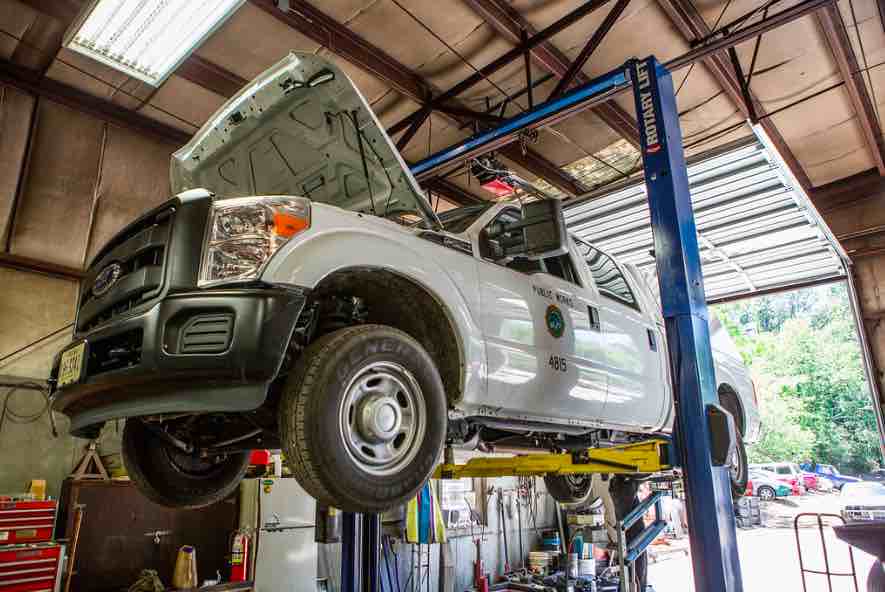 Virginia Businesses Join Forces on Conversion Center of Excellence, Meeting Growing Area Demand as Fleets Turn to Clean, Efficient Propane
Hayes, Va. July 6, 2017 – Phillips Energy, Inc., a leading fuel related energy provider in Southeastern Virginia, announced it has partnered with regional automotive repair facility Harris Garage, Inc. on autogas fleet conversion efforts. Working together, the companies are helping area fleet operators take advantage of government incentives to configure vehicles to run on propane – a move that offers significant long-term economic and environmental benefits.
Founded in 1946, Phillips Energy serves individual and business customers, expanding to three physical locations over the last decade. In 2010, it added propane autogas, E85 flex fuel, and B20 biodiesel to its vehicle offering, making it the first company in Virginia to offer three alternative fuels for on-road use.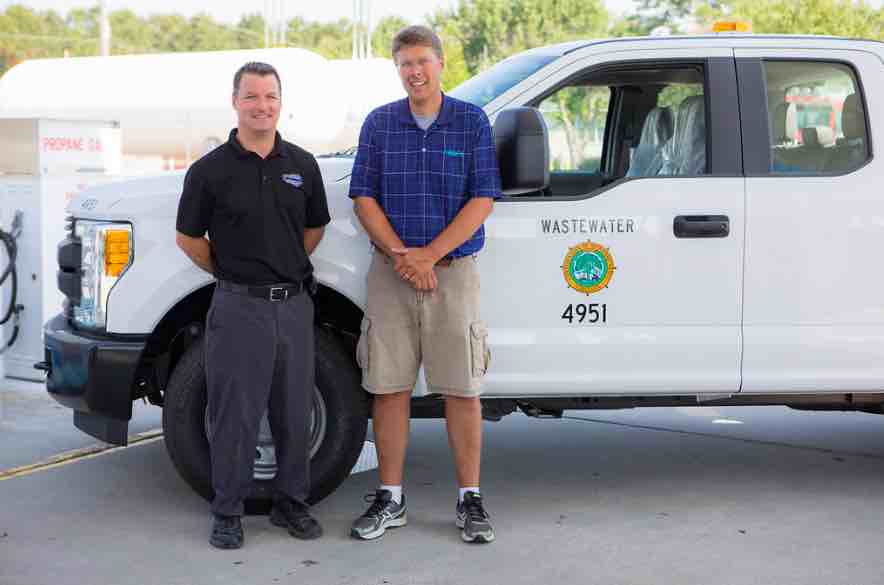 Benefits and Incentives Drive Autogas Demand
Propane autogas is the most widely used alternative fuel in the world, with some 26 million autogas vehicles on the road globally. Autogas is cleaner and less expensive than gasoline or diesel, and with more than 90 percent of the U.S. autogas supply made in America, it is cost-effective and reliably available.
Recognizing propane's lower harmful emissions rates and other benefits, The Federal Highway Administration's Congestion Mitigation and Air Quality Improvement (CMAQ) Incentive Program provides funding to help state and local public fleets who meet certain criteria pay for autogas conversions.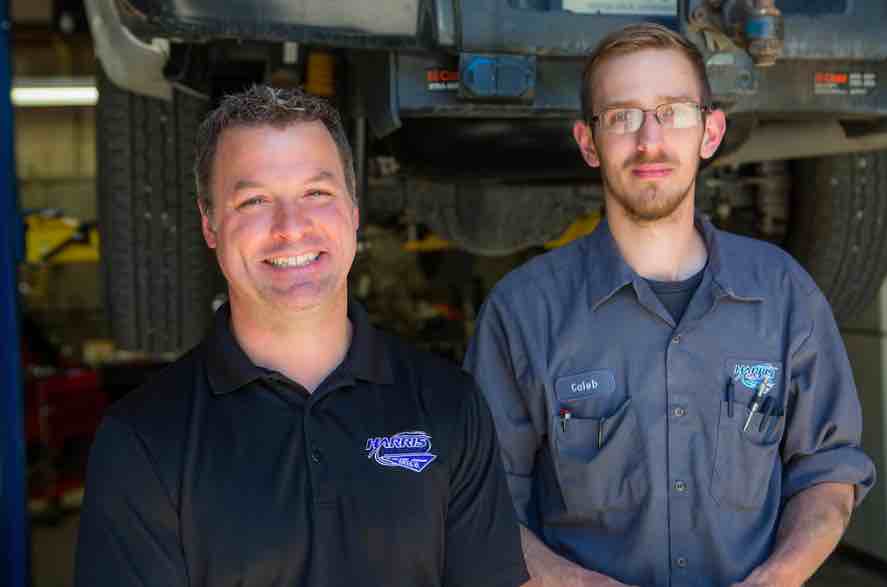 A Conversion Center of Excellence in Action
Phillips Energy assists operators with their fleet conversion efforts, setting up their fuel storage and delivery infrastructure and coordinating with skilled vehicle installation partners like Harris Garage – a full-service independent automotive repair facility in business for more than seven decades. Conversion hardware is supplied by Alliance Autogas, a specialized national provider of autogas technology and support.
During the fleet autogas conversion process, Phillips Energy technicians typically install pump stations and 1,000 to 2,000 gallon propane storage tanks on site at the fleet's headquarters. Meanwhile, fleet vehicles are taken to Harris Garage where autogas-certified service technicians install EPA-certified conversion systems that include an easily-connected wiring harness, autogas fuel tank and other bolt-on hardware. Factory vehicle warranties are not affected, and bi-fuel conversions are also available, enabling vehicles to switch between autogas and their original fuel if desired.
Fleet vehicle autogas conversions and pump station installations are economically priced, and a variety of grant funds are often available to help offset the costs, depending on whether the fleet belongs to a private company or a municipality. Funding may come from the federal government or organizations like the Propane Education & Research Council and the Virginia Propane Gas Association.
As conversion technologies and processes have optimized, fleets can go from planning to street – and thus deliver the expected return on investment – faster than ever. A center of excellence like the Phillips Energy / Harris Garage partnership can get a pump station installed in as little as two days, with individual vehicle conversions often being completed in less than eight hours.
"We are proud to be further extending our service partnership with Phillips on such important and forward-thinking initiatives," said Michael Harris, President, Harris Garage. "Autogas conversions are truly win-win propositions, and we're looking forward to helping more public and private fleets across our region capitalize on their many benefits."
Measurable Economic and Environmental Benefits from Autogas
Currently, Phillips Energy and Harris Garage are nearly half way through a 24-vehicle effort for the City of Newport News, converting Ford F-250 pickups in their building services, water works and landscape divisions to autogas. The project builds on the success of a 2011 conversion effort at the City that involved 22 vehicles. Separately, the City also recently added 24 new autogas-powered buses to the fleet supporting its public school system.
The City expects to save on fuel costs by using autogas in its vehicles. In addition, routine maintenance expenses, such as filter replacements and oil changes, are reduced due to the clean-burning properties of the fuel. Further savings may be realized if federal per-gallon Alternative Fuel Excise Tax Credits, which had been in place for several years, are reinstated in the future.
Looking ahead, many expect the autogas trend to continue heating up as more fleets become familiar with the economic advantages.
"I believe we've reached a real tipping point in the evolution of the autogas movement," said Elizabeth Phillips McCormick, Vice President of Phillips Energy and President-Elect of the Virginia Propane Gas Association. "Fleet conversions will become routine as more operators become familiar with the incentives and the economic advantages at stake, and their comfort level rises with respect to conversion efforts that are becoming ever more efficient in their own right."
For more information on propane autogas conversions, visit Phillips Energy at www.phillipsoilandgas.com/commercial/propane-autogas/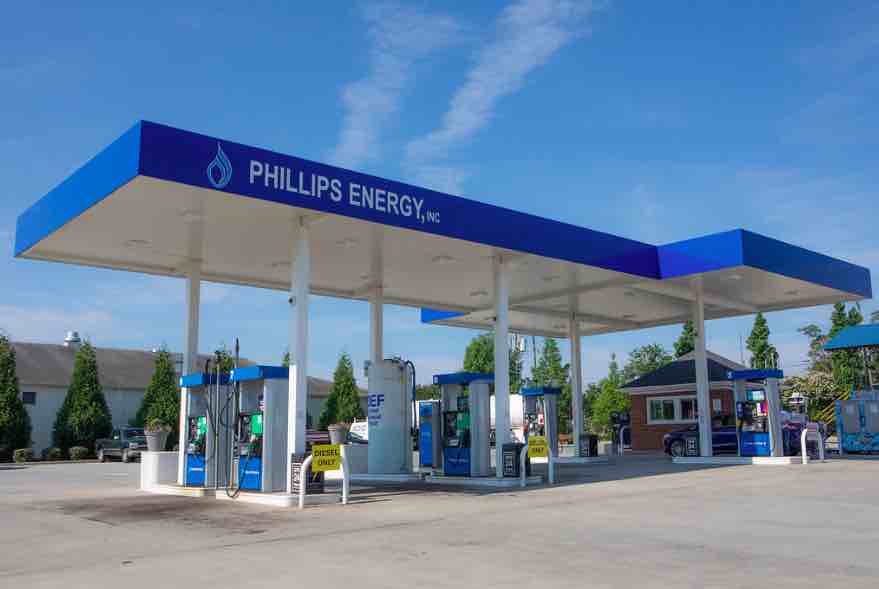 About Phillips Energy
Founded in 1946, Phillips Energy, Inc. is one of Upper Tidewater's only providers of heating oil, on- and off-road diesel, gasoline, propane, dyed and clear kerosene, and lubricants. Over the last 20 years, Phillips Energy has added its propane gas distribution division, a propane appliance installation and service division and an HVAC installation and service division. Available in its 24-hour retail and bulk facilities, the addition of propane autogas, E85 flex fuel, and 20% biodiesel made Phillips Energy the first company in Virginia to offer three alternative fuels for on-road use.  
About Harris Garage 
Harris Garage Inc. is an independently owned and operated full-service auto repair center serving Tidewater, VA.  Since the 1940s, Harris Garage has been providing customers with superior service and quality repairs. Today, with state-of-the-art equipment and ASE-certified mechanics, Harris Garage prides itself on getting the job done right the first time. For more information or to schedule an appointment, visit harrisgarage.com/.