Phillips Energy Raises More than $4,400 to End Alzheimer's Disease
---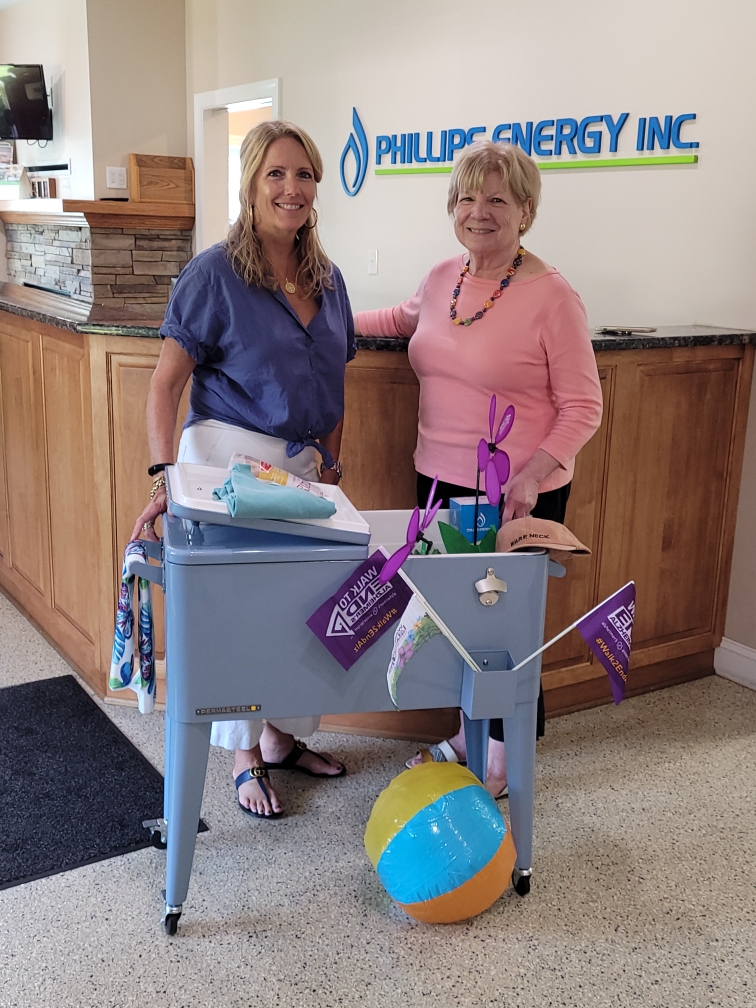 Phillips Energy raised $4,406.16 from its most recent fundraisers that support the Alzheimer's Association in its efforts to raise awareness and money to find a cure for the disease that affects six million Americans.
More than $3,400 of that total came from the proceeds of its summer raffle that included prizes donated by, among other local businesses, Nuttalls Country Store, Bubba's Shrimp Shack, The Nurtury, Duke's Deli, YROC, Silver Box, Camp Cardinal, Lulu Birds Kitchen, The Williamsburg Symphony, Watermen's Family Museum and Whitley's Peanuts. 
The additional $990.66 was raised from a percentage of retail fuel sales during The Longest Day on June 21, the day of the summer solstice. Phillips Energy operates a public gas station near the Coleman Bridge in Gloucester, Virginia.
Supporting the Alzheimer's Association is one way Elizabeth McCormick, Vice President of Phillips Energy, and her brother, John, its President, honor their grandparents and father, all of whom died from the disease. 
"We know firsthand how this disease affects entire families," McCormick said. "We support the caregivers who help those suffering from Alzheimer's. And we thank all the community members who make a difference with their donations."
The Phillips Energy team will participate in the 2023 Walk to End Alzheimer's Middle Peninsula and Northern Neck that will be held on Oct. 7. The Phillips Phamily Pumped to End ALZ team has already raised more than $7,200 toward its $10,000 goal.
Phillips Energy surpassed $100,000 in giving to the Alzheimer's Association in 2021, its 75th year in business as upper Tidewater's major provider of propane, heating oil and other fuels.